The fun at Downtown Summerlin is heating up in this vibrant urban center of the Summerlin master-planned community.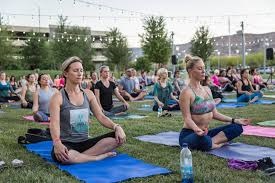 This is the home to 125-plus retailers, restaurants, entertainment, and sports venues, and is a hot spot for family fun all summer long.
The Lawn continues to be the place to go for fitness events.  The Farmers Market continues every Saturday morning under the shaded pavilion and is always a  treat to go to. Plus several restaurants offer shaded and misted outdoor dining.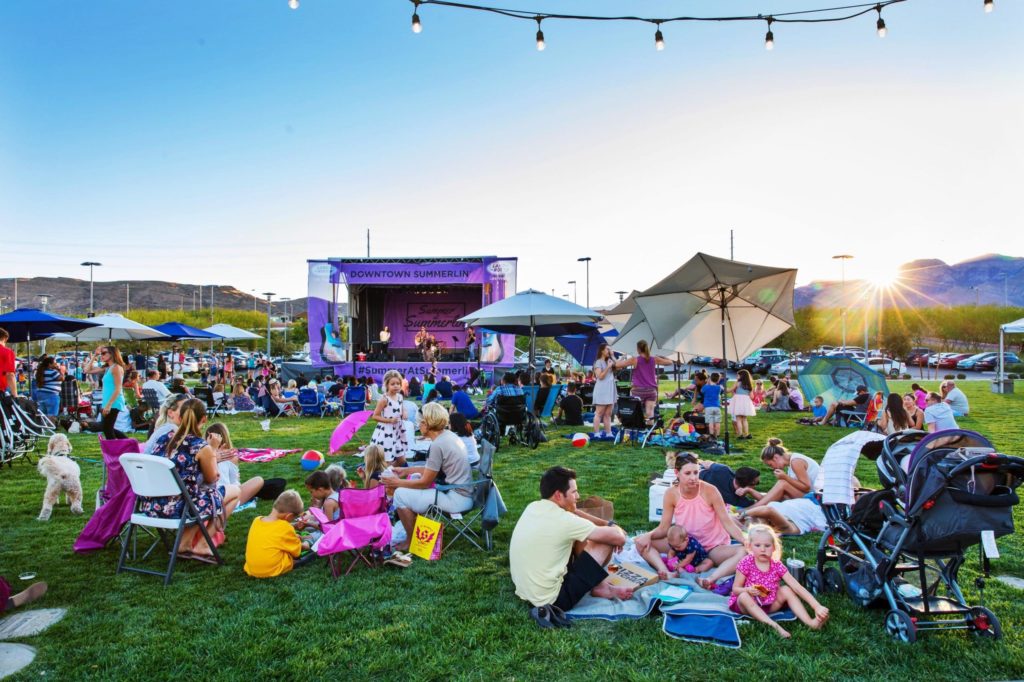 The Summerlin Sounds summer concert series kicked off June 8 and runs every Wednesday through July 13.  This weekly event takes place on The Lawn at Downtown Summerlin, and all concerts are free and open to the public. The first performance takes the stage at 5:30 p.m. with an acoustic act, followed by the first band set at 7 p.m. and a second set at 8:30 p.m. Families are encouraged to bring blankets and enjoy an evening outdoors.
 The line-up of some of the notable artists scheduled to perform includes Empire Records with Cam Calloway, Moonshiners with Jase Naron, Velvet Elvis with Richard Mann, and Million Dollar Band with Ilan Dvir-Djerassi, Lyte Bryte Band with Phil Stendek and Jeremy Cornwell with Adena Sampson.  Space is limited and based on a first-come-first-served basis. Visit summerlin.com for details.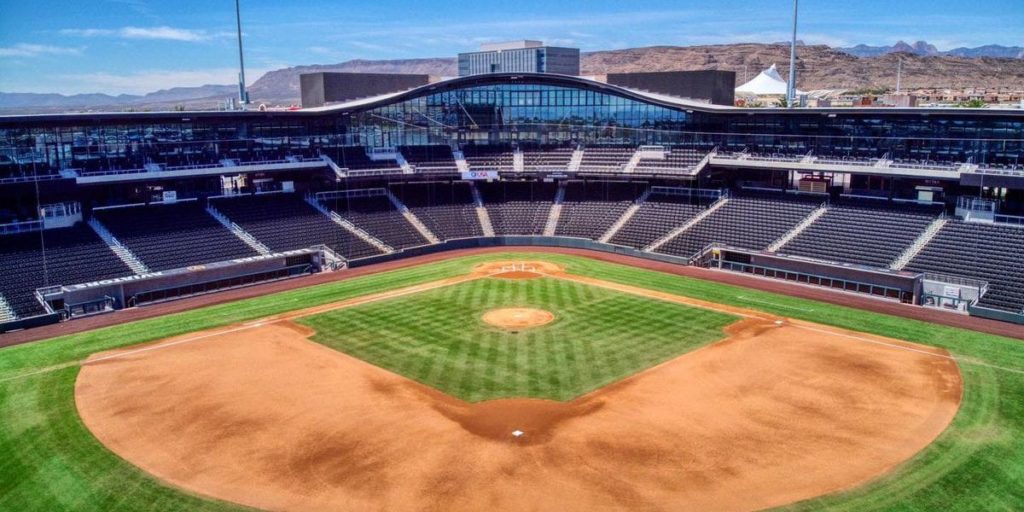 On Tuesdays through Sept. 27 at 7:30 p.m., Downtown Summerlin invites you to Fitness on The Lawn presented by Sikara Med Spa in partnership with TruFusion Summerlin, Pure Barre, lululemon, Fit4Mom, and Fabletics! Classes are free and all levels are welcome. The weekly rotation includes yoga, fitness, and high-intensity interval training options. For a complete schedule, visit summerlin.com.
Baseball is America's Pastime so head to the Las Vegas Ballpark, home of the Las Vegas Aviators.  The schedule is in full swing all summer long with many home games throughout the season. Postgame fireworks add to the fun and happen on July 2 and 3, Aug. 5, and Sept. 23. Fans can enjoy a robust selection of family-favorite concessions, including favorites from BBQ Mexicana, Walking Taco Stand, The Grill on 1st and 3rd, Flight Deck Burger, Chill Out, Frose, and Aviator Ale — to name a few. For game schedule and tickets, visit lasvegasballpark.com
Las Vegas Ballpark is the venue for the third annual Battle for Vegas presented by Dollar Loan Center and hosted by Reilly Smith at 7:30 p.m. on July 18. Fans will get the chance to watch their favorite professional athletes "battle" it out for Las Vegas' ultimate bragging rights, all for a good cause. The evening includes post-game fireworks, a home run derby, a military flyover, and more.
One team is led by Reilly Smith of the Vegas Golden Knights and his teammates, and the other team features players and friends from the Las Vegas Raiders. Tickets for the Battle for Vegas Charity Softball Game begin at $35. All tickets can be purchased online at battleforvegas.com, www.ticketmaster.com/event/17005C7799FF14E7 or at the Las Vegas Ballpark ticket office.
Keep in mind that whether you are interested in buying or selling a home, a Realtor should represent you– this person is working for your benefit and will help you navigate the buying or selling process. We have celebrated selling both New and Resale Homes for over thirty years…..
We are here to answer any questions you might have – just email jennifer@smithteamlasvegas.com
Thanks and make it a terrific day…………The Smith King Team