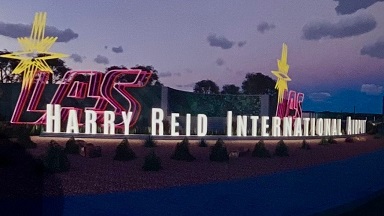 It's a new era in Las Vegas, Tuesday McCarran airport was officially rebranded as Harry Reid International Airport.
There was an official ceremony on Tuesday morning for the name change in honor of the longest serving U.S. senator in Nevada history – Harry Reid. The ceremony was attended by dignitaries such as Gov. Steve Sisolak, members of the Reid family and Carlos Monje, undersecretary of the U.S. Department of Transportation. Nevada Sen. Jacky Rosen was present via video while Sen. Catherine Cortez Masto sent a recorded video message.
Reid, serving from 1987-2017, wasn't able to attend the ceremony, but released a statement about what the monumental occasion meant to him.
"For my whole life I've been coming and going from McCarran Airport, since the first time I ever got on a plane, back in 1958," Reid said in the statement. "This airport has been my gateway to the world. During my 35 years in Washington, I was here a lot. Home means Nevada, and for me, the airport long ago became synonymous with home."
Tuesday was very important for Clark County Commissioner Tick Segerblom, who played a major role in the renaming process. Segerblom led a years-long push, highlighting McCarran's controversial history, one that included racist, anti-Semetic and xenophobic stances.
Segerblom led the push to rename the airport at the county level, that resulted in the unanimous approval by the Clark County Commission in February.
Work to ready the airport for the name unveiling has been occurring at local, state and federal levels. That included the county setting up a bank account to raise money for the rebrand as no taxpayer funds were to be used. That fund reached $4.2 million in October, allowing planning for the first of three phases of physical work to begin. An additional $2.8 million needs to be collected to carry out the two other phases of work at the airport.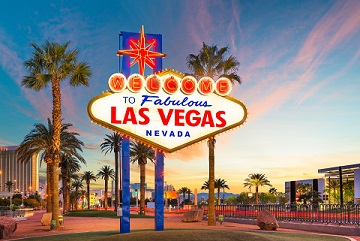 The digital signage in and around the airport was changed to reflect the Reid name at the start of Tuesday's ceremony. The airport also updated its social media accounts early Tuesday morning, removing McCarran and adding the Harry Reid name ahead of the ceremony.
Also unveiled at the ceremony were two renderings of planned, one with light features planned for near Tropicana Avenue and Paradise Road, and another depicting the Terminal 1 North porte cochere. At this time there is no timetable on when work may begin to remove the old signage and install the new versions.
Harry Reid's eldest son, Rory Reid, said tying his dad's name with one of Las Vegas' main drivers of visitors made too much sense given both of their beginnings.
Keep in mind that whether you are interested in buying a home or selling a home, a Realtor should represent you– this person is working for your benefit and will help you navigate through the buying or selling process. We have celebrated selling both New and Resale Homes for over thirty years…..
We are here to answer any questions you might have – just email jennifer@smithteamlasvegas.com
Thanks and make it a terrific day…………The Smith King Team