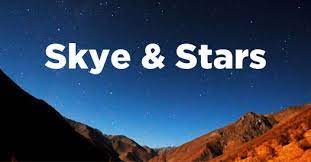 In celebration of International Astronomy Day, Skye Canyon's will hold the sixth annual Skye & Stars stargazing event on Saturday May 15.  This event is hosted by Skye Canyon along with the Las Vegas Astronomical Society (LVAS) 
With safety in mind, gates of Skye Canyon Park open at 6 p.m. for picnicking, music, lawn games, and food trucks with constellation viewing beginning after dark from 8 p.m. to 10 p.m. This is a free, family-friendly event. Donations for LVAS, a nonprofit organization of amateur astronomers formed to promote astronomy in Southern Nevada will be accepted during the event.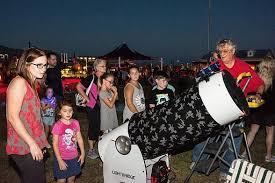 Using telescopes, strategically arranged throughout the park, and cleaned between each guest usage, along with astrophotography, and video cameras, LVAS volunteers will use a high-powered laser that can point directly to celestial events as they guide attendees on a tour of the desert sky.
This is part of the Thrive@Skye event series; guests are encouraged to bring blankets or lawn chairs and enjoy a picnic. Food will be available for purchase from local food trucks including the widely popular Maize St. and Alpha Dawg. Resident favorite Local 808 will provide beverages. In addition, there will be a giveaway of special commemorative Skye & Stars 2021 event pins and a raffle in which some lucky attendee will win their own telescope.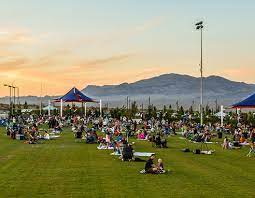 For the past 5 years this has been a can't-miss event for Skye Canyon residents, this year will once again feature an in-person, guided tour through the night sky led by Keith Caceres, president of the Las Vegas Astronomical Society. Caceres and his team will position high-power telescopes throughout the park aimed at specific and noteworthy stars and constellations and will use a powerful, high-tech laser pointer to further showcase and point out interesting elements in the night sky.
Skye Canyon is known as a community that encourages fitness, the love of being outdoors and has an abundance of community pride While the community continues to adapt to new routines and time at home, Skye Canyon wants to continue to inspire all residents to enrich their lives with a series of family events that encourage the community to engage while maintaining the safety directives in place.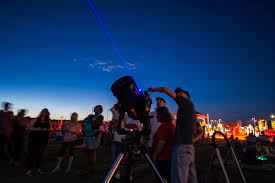 The master-plan is comprised of neighborhoods from some of the finest national homebuilders to create a variety of homes and floorplans that meet an array of lifestyle needs–with entry-level, move-up and luxury neighborhoods.
There are several neighborhoods that have homes that are priced between $300,000 to $399,000. This is an excellent value when you add in the amazing amenities and a great location especially if you like to go up to Mt. Charleston.
If you are interested in purchasing a newly built home in Skye Canyon, contact the Nevada Builder Trade In Program operated by the Smith King Team. Through this program we work with Century Communities, Pulte Homes and Woodside Homes, as well with other builders other than our builder partners that are sitting with standing inventory and we offer similar benefits as the Nevada Builder Trade-In Program.  If you own an existing home in the Las Vegas Valley and are looking for a newly built home contact the Smith King Team. When you are ready to move one of our wonderful agents will be with you every step of the way both virtually and in person.  We follow social distancing regulations and wear masks, gloves and booties. 
Keep in mind that whether you are interested in buying a home or selling a home, a Realtor should represent you– this person is working for your benefit and will help you navigate through the buying or selling process. We have celebrated selling both New and Resale Homes for over thirty years…..
We are here to answer any questions you might have – just email jennifer@smithteamlvegas.com
Thanks and make it a terrific day…………The Smith King Team