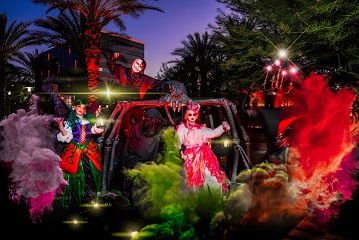 Get into the spirit of Halloween with the Parade of Mischief in Downtown Summerlinpresented by SelectHealth®. A monstrously festive family-friendly parade filling the streets of Downtown Summerlin with lots of mayhem featuring dancing zombies, ghosts, witches, wizards, and more! This gathering is every Friday and Saturday at 7pm for eerily awesome and spooky fun! Music and pre-parade excitement starts at 6:45pm.
Besides the Parade of Mischief there are several other Halloween events the go on for the month of October.
Pumpkin patches are one of the highlights of Halloween. Bring the kids to pick the perfect pumpkin for a jack-o-lantern and have fun climbing the hay bales. Good luck finding your way through a corn maze. (But don't worry, there are maps if you need.)  Here are a few places to go: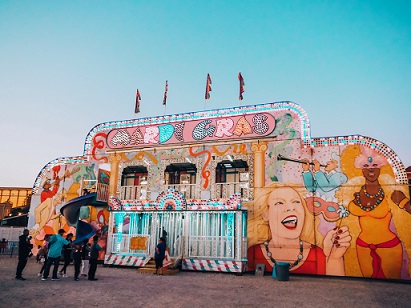 Halloween Town is one of the most popular Halloween events in Las Vegas and has been celebrated for over 20 years. Halloween Town has in three different locations. The original is located at Boca Park, but you can also visit Rainbow & W. Warm Springs, Silverado Ranch and Las Vega Blvd. There are over 30 vintage-themed rides that will pull you back to the 50s. Glides down the giant inflatable slide or explore Las Vegas's largest pumpkin patch. Admission here is free, but you will need to purchase tickets or a wristband for your children to go on the rides. (get the wristband as kids always want to go on rides more than once.)
Gilcrease Orchard is a U-Pick orchard. This fruitful farm in the middle of the desert is thanks to the great care and long family history. This means you can pick the best-looking pumpkin right off the vine for an unbeatable price.
Be sure to download the orchard's app to help navigate through the farm and pumpkin patches. Once you've chosen your perfect Halloween carving pumpkin, you can grab their famous apple cider and donuts for the road.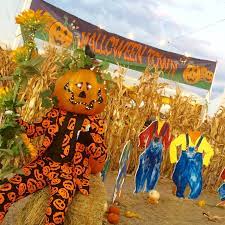 The Las Vegas Farms hold the annual Farm Fall Harvest Festival that is fun for all ages. The festival consists of a cow train, pony rides, corn mazes and more. At the farm's pumpkin patch you can find a selection of squashes and pumpkins. You will be greeted by egg-laying hens and can also purchase a range of homemade, artisan breads, jams and jellies. You can expect to pay $8 per adult and $4 per child for entrance to this farm.
Horses 4 Heroes Community Equestrian Center The Ranch  This lovely ranch has a pumpkin patch of already gathered pumpkins for you to seek through and pick your favorite. Here, they host a fall festival to raise money for the horses 4 heroes' fund. There are child-sized hay bale mazes, horse-drawn rides, tractor rides and a trick-or-treat event for kids to take part in.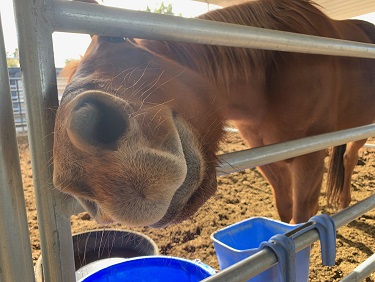 The Horses 4 Heroes Ranch is open to the end of October, giving you plenty of time to come and join the fun fall madness.
All of these are family-friendly and the kids will love it.
Keep in mind that whether you are interested in buying a home or selling a home, a Realtor should represent you– this person is working for your benefit and will help you navigate through the buying or selling process. We have celebrated selling both New and Resale Homes for over thirty years…..
We are here to answer any questions you might have – just email jennifer@smithteamlasvegas.com
Thanks and make it a terrific day…………The Smith King Team