The sales in Las Vegas Valley's top dozen planned communities rose nearly 15 percent through the first nine months of 2020, and builders and developers said there are no signs of any slowing down despite the COVID-19 pandemic.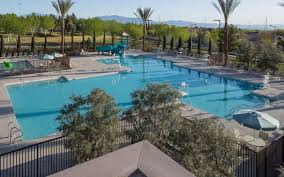 Master-planned communities in Las Vegas had a strong third quarter that helped boost their yearly individual totals, coming close to or surpassing what they did in 2019. The top 12 communities had 4,453 sales (all of the 12 combined) from January through September, according to Home Builders Research..
Coming in as No. 1 for 2020 new home sales is Summerlin, a perennial top-five master plan — a term used to describe select communities with parks, retail and other amenities — in the nation. It recorded 414 sales between July and September, a 20 percent gain over the third quarter of 2019.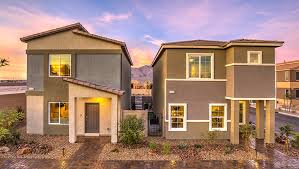 Thanks to Valley Vista in North Las Vegas, for a big chunk of the gain in 2020 is from one of the newer master plans, Valley Vista in North Las Vegas, which was ranked No. 2 in sales. It sold 320 homes in the third quarter, up from 122 in the third quarter of 2019.
"Builders are now on track to surpass the 2019 total of just over 10,500 permits pulled after posting the three highest monthly totals of the year in the third quarter (1,232 in July, 1,119 in August and 1,260 in September)," stated Andrew Smith, president of Home Builders Research.
Smith said customer traffic in communities remains strong and shows no signs of slowing. Last week, Nevada Gov. Steve Sisolak asked people to stay at home as much as possible.
Private builder Touchstone Living had the most sales in any community during the third quarter with 69, Smith said. "Touchstone Living's transition from primarily larger, detached products usually in the upper-tier price ranges into the attached product space with their Mosaic community in the south sub-market area is leading all projects in net sales in the third quarter," Smith said. "For context, in 2019 Touchstone reported 139 net sales for the entire year across six communities. Since opening in late March, right in the middle of the COVID-19 shutdown, Mosaic has reported 152 net sales (through the third quarter)."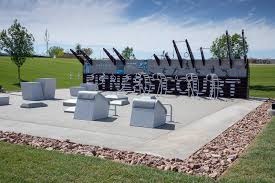 Other master plan sales are also strong. Cadence master-plan in east Henderson sold 204 homes in the third quarter, 47 percent higher than the 139 sold in the third quarter of 2019 coming in at Number 3 for the year.
Cheryl Gowan, vice president of marketing for Cadence, said, "Folks are also looking at their current situation and if their housing needs and whether they need an extra bedroom or a study or den. Or they want a larger kitchen because they're home more and doing more cooking. Some people may think they have too big of a house and want to scale back. Some folks want the yard. Some want an extra bedroom. Some want a gourmet kitchen."
Cadence will be seeing two new neighborhoods -Storybook Homes is opening a community in December called Rhapsody with single-story homes starting in the low $300,000s and Harmony Homes will be opening a town home community called Avery Place starting in the $200,000s.
At No. 4 for the year, master plan Inspirada in west Henderson had 160 sales in the third quarter, the same number as the third quarter of 2019..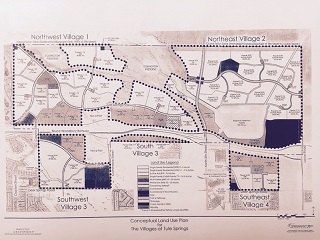 The Villages at Tule Springs, a master plan in North Las Vegas, was ranked at Number 5, sold 143 homes in the third quarter, down from 153 a year ago in the third quarter. For the year, it has sold 419 homes, 7 percent higher than the 392 through the first nine months of 2019.
Brian Kunec, president and regional general manager of KB's Las Vegas and Seattle divisions, builders in Summerlin, Inspirada and Villages at Tule Springs, said" The market is doing well and driven by a lack of supply with more buyers than sellers. Historic low mortgage rates are making a difference too by making buying more affordable."
Kunec went on to say "Master plans are always successful because people love living in them because they're safe and come with tons of amenities, Inspirada, Summerlin and Tule Springs are no exception to that. If they can afford it, they prefer a master plan over a normal subdivision in the valley."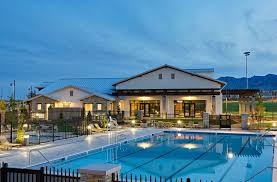 At Number 6, master plan Skye Canyon in northwest Las Vegas has sold 395 homes, 8 percent more than the 365 a year ago.
Lake Las Vegas came in at Number 7, located in east Henderson. It is a resort master plan. The 85 sales in the third quarter were three times the 28 in the same three-month period of 2019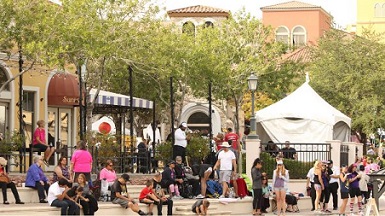 Coronado Ranch came in at Number 8 with 165 sales for the year.
Number 9 is planned community Highlands Ranch with 163 sales.
Number 10 is planned community Sedona Ranch in North Las Vegas with 132 sales.
Master plan Southern Highlands came in at Number 11 with 117 sales, down from 148 a year ago.
Number 12 is master plan Mountain's Edge with 108 sales, two fewer than 2019.
If you are interested in purchasing a newly built home in Southern Nevada, contact the Nevada Builder Trade In Program operated by the Smith King Team. Through this program we work with Century Communities, Pulte Homes and Woodside Homes, as well with other builders other than our builder partners that are sitting with standing inventory and we offer similar benefits as the Nevada Builder Trade-In Program. If you own an existing home in the Las Vegas Valley and are looking for a newly built home contact the Smith King Team. When you are ready to move one of our wonderful agents will be with you every step of the way both virtually and in person. We follow social distancing regulations and wear masks, gloves and booties.
Keep in mind that whether you are interested in buying a home or selling a home, a Realtor should represent you– this person is working for your benefit and will help you navigate through the buying or selling process. I have thirteen years in New Home Sales and seventeen years in General Real Estate sales! We have celebrated selling both New and Resale Homes for over thirty years…..
I am here to answer any questions you might have – just email or call me.
ISellLasVegas!
Thanks and make it a terrific day…………Robin