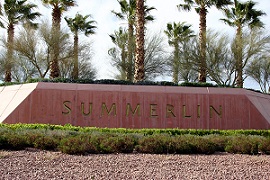 Summerlin, the 3rd ranked master-planned community in the country, is accepting submissions to its 2021 Summerlin Photography Competition. This event is open to both professional and amateur photographers 18 and older. Submissions will be accepted through Sept. 9 under the Event section at Summerlin.com.
The winners will be announced and featured at the 2021 Summerlin Festival of Arts, Oct. 9-10, at Downtown Summerlin, where winning photos may be displayed  throughout the year. The winning photographs will be used on Summerlin social media channels with credit given to photographers.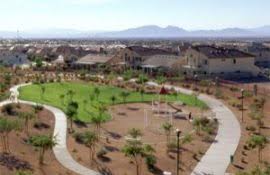 There are three categories for the photos submitted They are architecture, man-made landscapes and natural landscapes within and immediately adjacent the Summerlin community. To qualify, architectural and man-made landscapes as subject matter must be located within Summerlin; natural landscapes must be located in Summerlin or within the adjacent Red Rock Canyon National Conversation Area/Spring Mountains area. For a Summerlin boundary map, visit summerlin.com/wp-content/uploads/2021/04/Borders-Map-May.pdf.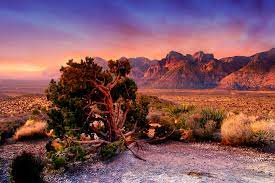 According to Danielle Bisterfeldt, senior vice president of marketing and consumer experience for Summerlin, the community has long been the subject of thousands of photos seen around the world.
Danielle Bisterfeldt, Senior Vice President of marketing and consumer experience, stated "Summerlin is well-known for both its natural and man-made beauty, so the photo competition is the perfect way to invite shutterbugs to celebrate the community's inherent splendor. From the stunning red rocks that frame the community's western edge, to contemporary architecture and well-manicured parks, streetscapes and common areas, Summerlin offers no shortage of ideal subject matter for photographers. We are excited to start receiving submissions."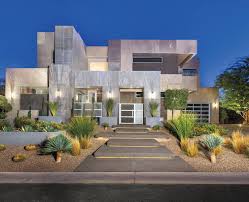 Photos will be juried by a team of professional photographers. Winners in each category will receive a Downtown Summerlin gift card valued at $250 and a professional-quality print of their winning photo that will be displayed Oct. 9-10 at the Festival of Arts. Runners-up in each category will receive a $50 Downtown Summerlin gift card.
The complete set of rules for the 2021 Summerlin Photography Competition can be found in the privacy policy at Summerlin.com.
If you are interested in purchasing a newly built or existing home in Southern Nevada, contact the Nevada Builder Trade In Program operated by the Smith King Team. Through this program we work with Century Communities, Pulte Homes and Woodside Homes, as well with other builders other than our builder partners that are sitting with standing inventory and we offer similar benefits as the Nevada Builder Trade-In Program. If you own an existing home in the Las Vegas Valley and are looking for a newly built home contact the Smith King Team. When you are ready to move one of our wonderful agents will be with you every step of the way both virtually and in person. We follow social distancing regulations and wear masks, gloves and booties.
Keep in mind that whether you are interested in buying a home or selling a home, a Realtor should represent you– this person is working for your benefit and will help you navigate through the buying or selling process. We have celebrated selling both New and Resale Homes for over thirty years…..
We are here to answer any questions you might have – just email jennifer@smithteamlasvegas.com
Thanks and make it a terrific day…………The Smith King Team