The Southern Nevada Home Builders Association and HomeAid of Southern Nevada held its yearly Installations and Awards virtually this past December 10.
Rick Barron of Signature Homes was named President of the SNHBA board. The organization is dedicated to meet the developmental needs of the housing and community in Southern Nevada. Barron said he looks forward to collaboratively tackling the industry's issues facing our community in the next year.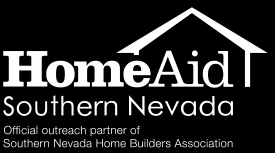 Stephenie Heagerty of Boral Roofing is now the board President of HomeAid Southern Nevada, which is the charitable arm of SNHBA. They focus on supporting and helping with community outreach efforts on behalf of the vulnerable members of the community. Heagerty is very proud of the mission of the organization to reach out to the homeless and help them with new housing.
There were many other people is all areas of home building named to the board. Brian Kunec of KB Homes is a Vice President as is Nicole Boom of Richmond American Homes. Rebecca Merrihew of Red Rock Insulation is an Associate Vice President: Brian Gordon of Applied Analysis was named Treasurer and Darren Wilson of Sierra Air Conditioning was named Secretary.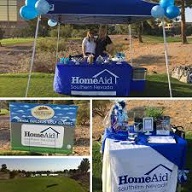 For more information on both the SNHBA and HomeAid go to https://snhba.com/ and https://homeaidsn.org/ .
Keep in mind that whether you are interested in buying a home or selling a home, a Realtor should represent you– this person is working for your benefit and will help you navigate through the buying or selling process. I have thirteen years in New Home Sales and seventeen years in General Real Estate sales! We have celebrated selling both New and Resale Homes for over thirty years…..
I am here to answer any questions you might have – just email or call me.
Thanks and make it a terrific day…………Robin