The Las Vegas Valley is a hot commodity when it comes to real estate and Lake Las Vegas is no exception. Now Blue Heron, a design-led development firm that accentuates aspirational living through personalized home experiences, announced the launch of its second collection of homes at Lake Las Vegas, Caliza.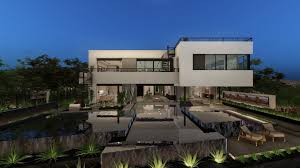 Caliza is a luxury double-gated community offers three floor plans and 27 community lots. The name comes the bright, fossil-rich limestone found at Lake Las Vegas, and the neighborhood redefines lakefront living with a contemporary sensibility that is fresh, airy and architecturally unique..
The neighborhood is located on Lake Las Vegas' North Shore, and is perched on an elevated bluff that cascades down toward the water. Three signature Blue Heron floor plans, from 5,610 square feet to 7,749 square feet, maximize the site's panoramic lake views and refreshing waterfront breezes, evoking the spirit of Las Vegas.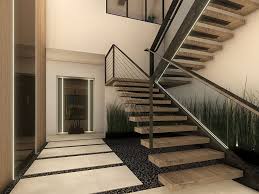 Tyler Jones, chief executive officer and founder of Blue Heron stated "Caliza offers the opportunity to enjoy an architecturally progressive home that blends aesthetics with functionality. It is perfectly suited for this unique environment, where desert meets lake,"
Caliza's landscaping design is inspired by Italy's rugged Amalfi Coast. Hillsides are punctuated with textural plantings of green cactus, aloe and Spanish dagger, with sculptural agave, vertical cactus and evergreen canopy trees such as olive, mastic and African sumac.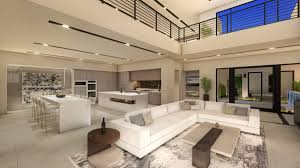 The Blue Heron's design team will guide homebuyers through the personalization of their home with options such as a secondary luxe master suite, custom audio/visual, floating staircase, dramatic corner glass doors, integrated ceiling detail and custom kitchen designs, all complete with design-led development firm's signature pocket doors. Homebuyers also will meet with experts to personalize their outdoor living areas by selecting custom landscape and resort-style pool designs, taking full advantage of the outdoor lifestyle and magnificent vistas offered at Caliza. The starting price for this community is $1.5 million.
Keep in mind that whether you are interested in buying a home or selling a home, a Realtor should represent you– this person is working for your benefit and will help you navigate through the buying or selling process. I have thirteen years in New Home Sales and seventeen years in General Real Estate sales! We have celebrated selling both New and Resale Homes for over thirty years…..
I am here to answer any questions you might have – just email or call me.
Thanks and make it a terrific day…………Robin