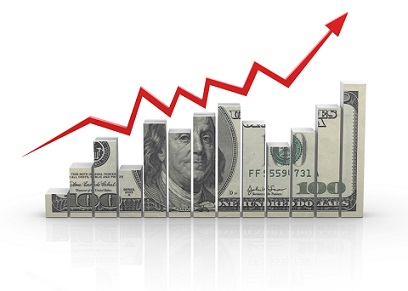 Las Vegas homebuilders landed record-high prices yet again in November as strong demand and supply-chain slow-downs show no signs of ending anytime soon.
Buyers paid a median price of $444,677 for newly built homes in Southern Nevada in November, up 11.5 percent from a year earlier, reported by Las Vegas-based Home Builders Research.  Single-family houses account for the bulk of builders' sales in the Las Vegas Valley.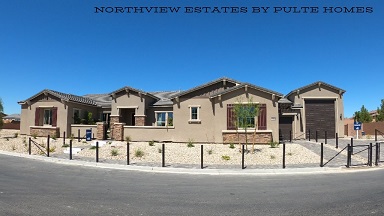 This marked the sixth time in 2021 that the monthly median closing price set an all-time high in new construction.  When it comes to shopping for a new construction home, an agent will be able to match you with the perfect property. Contact the Builder Trade-in Program, operated by the Smith King Team.  We stay on top of all the new home construction in the Las Vegas Valley and check all the boxes of your needs and requirements. 
Builders closed 1,054 new-home sales in November, up 26 percent from the same month last year, bringing the year's sales total to 10,915, up 17 percent from the same 11-month stretch in 2020.
The housing market accelerated this year with rapid sales and record prices, fueled largely by rock-bottom mortgage rates that have let buyers stretch their budgets. Plus, the valley also has seen more out-of-state buyers than usual during the pandemic as people sought more space amid widespread work-from-home arrangements.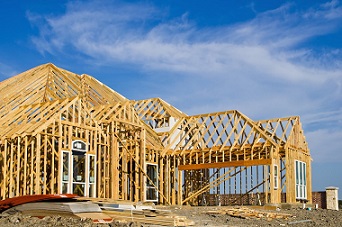 Current homebuilders have put buyers on waiting lists, taken bids for lots, regularly raised prices and in some cases even drawn names to determine who gets to buy a place. When purchasing a new home, it's imperative all disclosures are properly completed and signed, this is an ethical practice and must be looked after closely. Even working with builders, price is negotiable, having an agent educate you on the market trends, recent sales, and area development is important so you can make the best decision on what you'll pay for the home
Southern Nevada builders are still pulling an increased tally of permits, indicating a growing pipeline of construction plans. A total of 1,293 new-home permits were issued in the region last month, up 28 percent from November 2020, bringing this year's permit tally to 13,774, up 32 percent from the same 11-month period last year, according to Home Builders Research.
Once a contract is presented, it can be rather daunting and cumbersome. A builder will simply send the documents your way without a detailed explanation, being able to walk through them with your trusted real estate advisor is a big relief. Lastly, at the closing…there are a number of walkthroughs, signing appointments, and boxes to be checked once the closing date approaches. Your agent knows exactly what questions to ask the builder, what to look for on walkthroughs, and how to approach closing challenges…doesn't it make sense to have someone in your corner?
Keep in mind that whether you are interested in buying a home or selling a home, a Realtor should represent you– this person is working for your benefit and will help you navigate through the buying or selling process. We have celebrated selling both New and Resale Homes for over thirty years…..
We are here to answer any questions you might have – just email jennifer@smithteamlasvegas.com
Thanks and make it a terrific day…………The Smith King Team