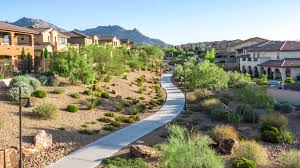 Summerlin and Pulte Homes, a top national homebuilder, has a long history together.  Pulte Homes is now offering three neighborhoods in the community's village of Stonebridge and the newest district of Redpoint in Summerlin West.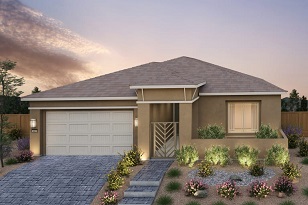 In Stonebridge you can find the neighborhood Foxtail by Pulte Homes. Foxtail offers six unique floor plans in both single- and two-story elevations. Foxtail homes range from 2,063 square feet to 2,450 square feet and offer from three to four bedrooms, two to 2½ baths, and each with two-car garages. Homes are priced from the high $400,000s.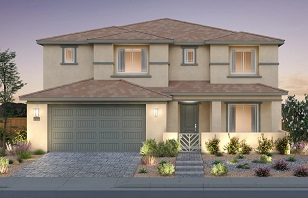 Nearby, also in Stonebridge is Starling by Pulte Homes. The neighborhood offers five two-story homes that range from 2,806 square feet to 3,824 square feet, priced from the low $600,000s. Starling homes include from three to six bedrooms, 2½ to 5½ baths and two- or three-bay garages.
Stonebridge is positioned on elevated topography along the community's western edge, and set against the dramatic and scenic backdrop of nearby Red Rock Canyon National Conservation Area. The village spans 50 acres and features a Prairie Highland design theme that reflects the surrounding Mojave Desert environment through the elements like architecture, landscape, walls and color. The centerpiece of the village is Stonebridge Park, a 12-acre village park. It includes lighted soccer fields, basketball court, exercise area, pickleball courts and shaded playground and picnic pavilions.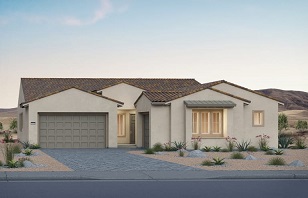 Carmel Cliff by Pulte Homes is in the new district of Redpoint within the community's newest area of Summerlin West. It is situated west of the 215 Beltway at Far Hills Avenue and offering stunning vistas and views from select vantage points. Carmel Cliff offers four floor plans in a mix of single- and two-story elevations. Homes range from 2,851 square feet to 4,577 square feet and are priced from the mid-$700,000s. Carmel Cliff homes offer from four to seven bedrooms, 3½ to 6½baths, and garages offering from three to five bays.
Plans for Summerlin West call for schools, parks and an abundance of open space — all features typical of the community. Nearby schools include Vassiliadis and Givens elementary schools, Doral Academy Red Rock Campus, West Tech Career Academy, Palo Verde High School and Becker Middle School.
Summerlin is now in its 31st year of development, and offers more amenities than any other community in Southern Nevada. This includes more than 250 parks of all sizes; resident-exclusive community centers, pools and events; 150-plus miles of interconnected trails; 10 golf courses; 26 public, private and charter schools; a public library and performing arts center; Summerlin Hospital Medical Center; houses of worship representing a dozen different faiths; office parks; and neighborhood shopping centers. Downtown Summerlin offers fashion, dining, entertainment, Red Rock Resort and office towers. City National Arena is home to the Vegas Golden Knights National Hockey League practice facility. The Las Vegas Ballpark is a world-class Triple-A baseball stadium and home of the Las Vegas Aviators.
If you are interested in purchasing a newly built or existing home in Summerlin, contact the Nevada Builder Trade In Program operated by the Smith King Team. Through this program we work with Century Communities, Pulte Homes and Woodside Homes, as well with other builders other than our builder partners that are sitting with standing inventory and we offer similar benefits as the Nevada Builder Trade-In Program.  If you own an existing home in the Las Vegas Valley and are looking for a newly built home contact the Smith King Team. When you are ready to move one of our wonderful agents will be with you every step of the way both virtually and in person.  We follow social distancing regulations and wear masks, gloves and booties. 
Keep in mind that whether you are interested in buying a home or selling a home, a Realtor should represent you– this person is working for your benefit and will help you navigate through the buying or selling process. We have celebrated selling both New and Resale Homes for over thirty years…..
We are here to answer any questions you might have – just email jennifer@smithteamlasvegas.com
Thanks and make it a terrific day…………The Smith King Team