The holiday season is upon us, and there are so many things to do in Las Vegas. In this blog, we tell you about what is happening in downtown Summerlin and Lake Las Vegas.
Downtown Summerlin is one of the main spots for holiday activity. The 2022 season kicks off on November 18 with the return of popular holiday traditions headlined by the arrival of Santa Claus, the return of the Holiday Parade, and the opening of the Rock Rink outdoor ice skating rink.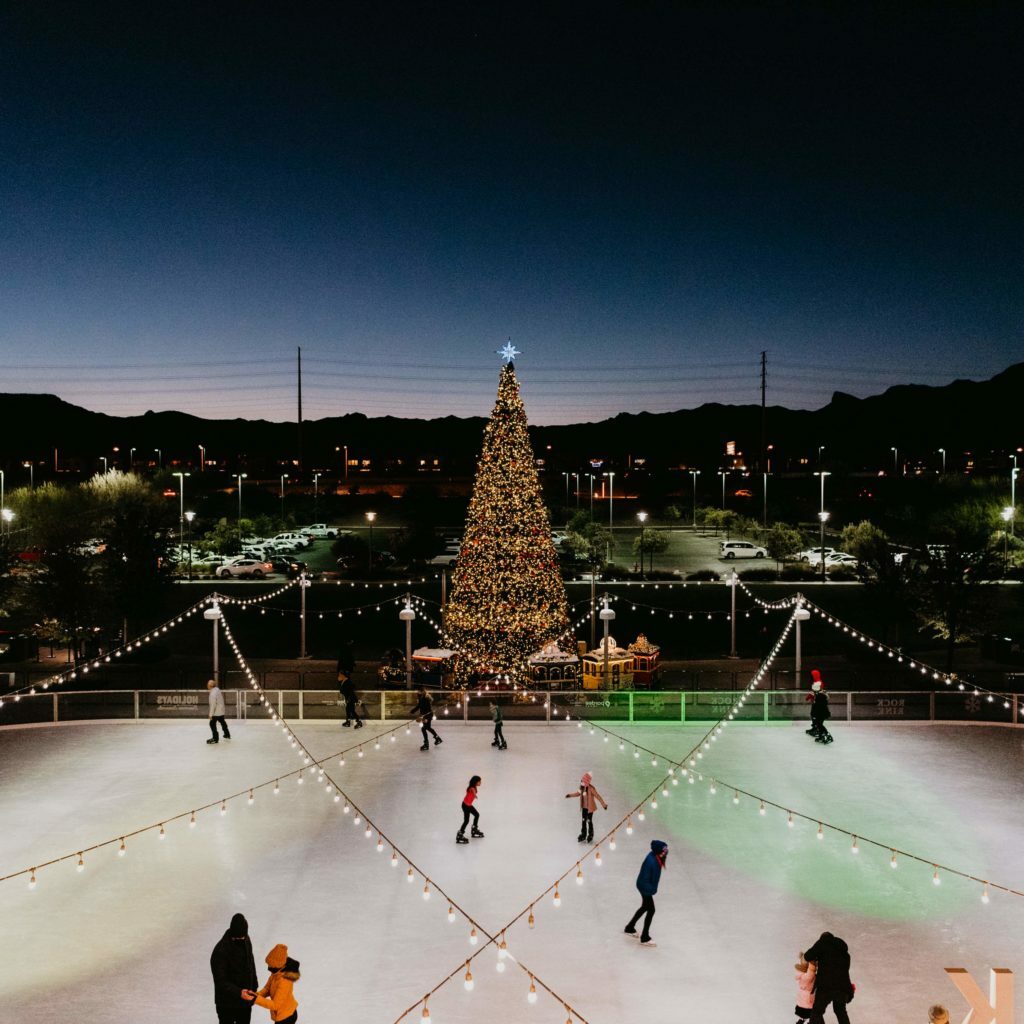 The parade, which runs every Friday and Saturday evening at 6 p.m. from Nov. 18-Dec. 17, is a free and magical event along Park Centre Drive, complete with holiday music, snow, dancers, and Santa. The streets will be decked out in festive decorations.
Santa Claus' Chalet, which will be located in the Macy's Promenade, is open daily through December 24. Children and adults alike can whisper holiday wishes and take photos with Santa with packages priced at $35.00. For more information, go to www.summerlin.com. Kids can also drop off letters to Santa, and for every letter received, Downtown Summerlin will donate $1 to the Goodie Two Shoes Foundation, a nonprofit that provides shoes to disadvantaged children.
Rock Rink is Downtown Summerlin's signature 8,000-square-foot ice skating rink located near The Pavilion at The Lawn. Skateboard rentals start at $16, and all ages are welcome. It's recommended to check the Summerlin website for details. Downtown Summerlin's festive holiday train offers rides throughout the destination for $5 per person (adults and kids). Both Rock Rink and the holiday train run November 18–January 16, 2023.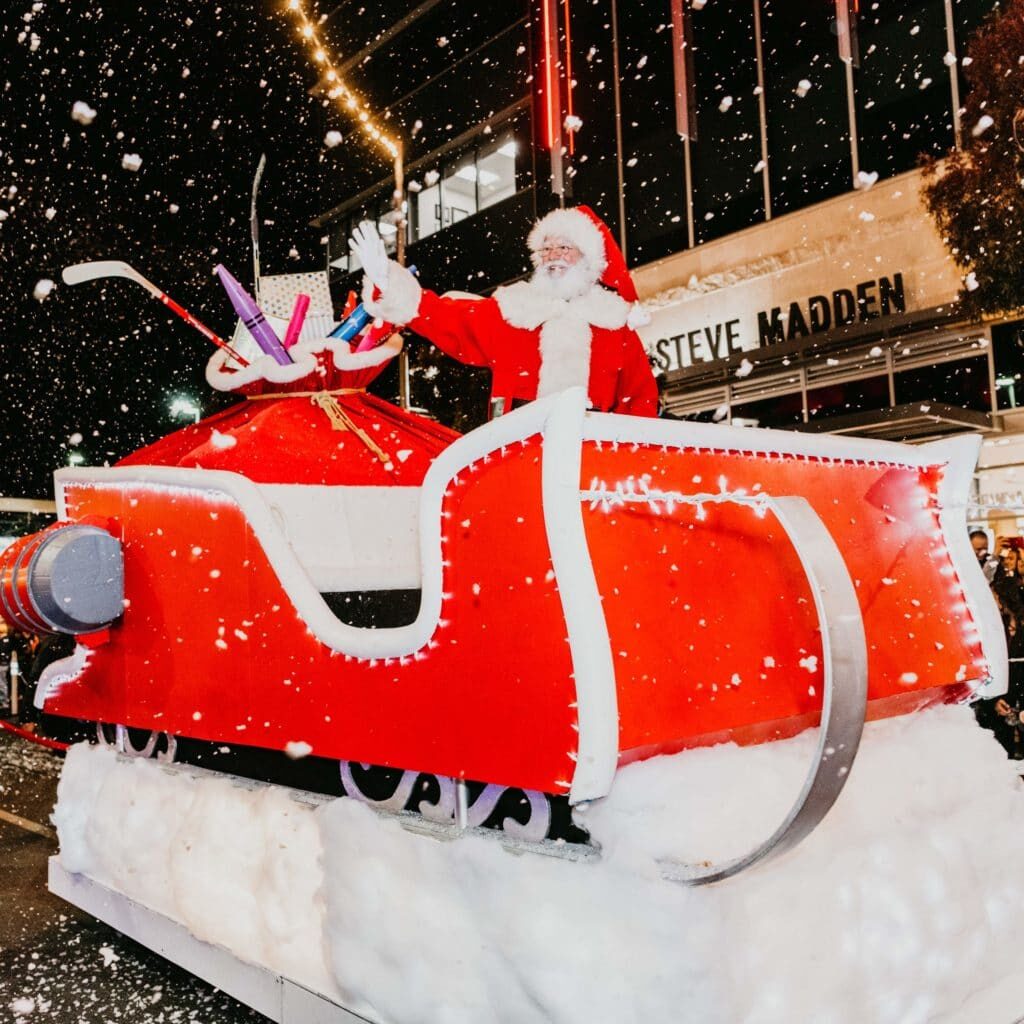 On Wednesday, December 21, Downtown Summerlin will partner with Jewish Nevada to host a one-night Hanukkah celebration that includes the lighting of the menorah, family skate night, entertainment, kids' activities, and hot cocoa with light bites.
The Giving Machine will be back starting November 16 through January 1, 2023. This gives visitors an opportunity to make a holiday donation at a giant vending machine to one of several local nonprofits or international charitable initiatives. Participating local nonprofits this year include Catholic Charities, HELP of Southern Nevada, Project 150, Volunteers in Medicine, and Three Square.
Returning for its second year is Lights for Flights, a festive activation featuring six giant lighted words spread throughout Downtown Summerlin: LOVE, JOY, HOPE, PEACE, SOAR, and MIRACLE. The signs are sponsored to generate awareness and funds for Miracle Flights, a nonprofit that provides free commercial flights to children and adults who need assistance to reach life-changing medical care not available in their local communities.
Finally, Enchant, a whimsical Christmas light maze and village that brings its world of festive wonder to the Las Vegas Ballpark, returns after a successful debut year in 2021.Enchant runs from November 25 through January 1, 2023. Visit EnchantChristmas.com for details.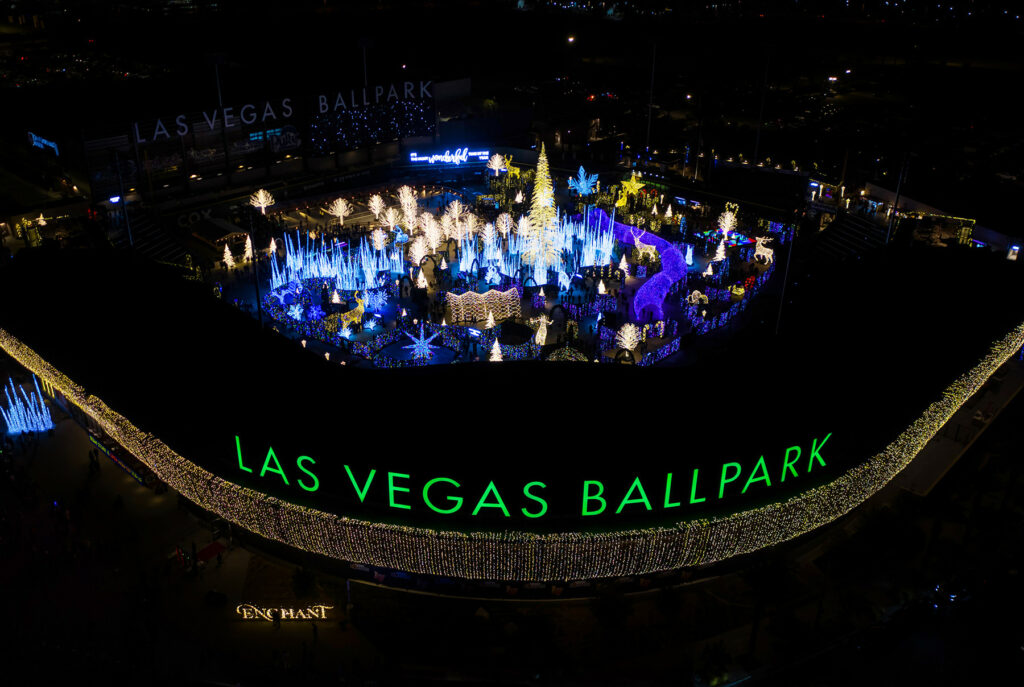 Lake Las Vegas Holiday Activities
Christmas Tree Lighting on November 19 at 6 p.m. in the Village with a live musical performance by Annie Meadows plus pictures with Santa and free hot chocolate.
On December 10, it's "Raise A Glass" at Season's Grocery from 3-5 p.m. Tickets are $10, and the proceeds go to benefit the Las Vegas Rescue Mission. After staying to watch the annual Christmas golf cart parade from 5 to 6 p.m.
December 16 is the fun Ugly Christmas Sweater Contest from 4–7 p.m. at Reflection Bay Golf Club. There will be holiday drinks and appetizers, plus giveaways and live music.
For more information, visit LakeLasVegas.com.
Keep in mind that whether you are interested in buying or selling a home, a Realtor should represent you. This person is working for your benefit and will help you navigate through the buying or selling process. We have celebrated selling both new and resale homes for over thirty years.
If you have any questions, please contact Jennifer at jennifer@smithteamlasvegas.com.
Thanks, and make it a terrific day. The Smith King Team