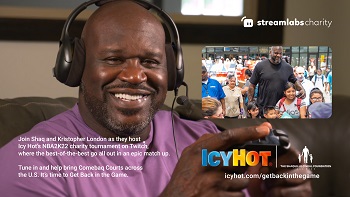 In an orchestrated gesture by legendary basketball player and Las Vegas resident Shaquille O'Neal, –The Howard Hughes Corp., developer of the master-planned community of Summerlin and its urban center of Downtown Summerlin, joined with The Shaquille O'Neal Foundation and its partner, Icy Hot, to purchase Dell laptops for 100 youths who attended the recent unveiling of The Shaq Courts at Doolittle. Shaq made a promise that came full circle on Dec. 11 when Councilman Cedric Crear, Ward 5, city of Las Vegas; and Danielle Bisterfeldt, senior vice president of marketing and consumer experience for Summerlin, distributed the Dell laptops, sourced by HHC and its technology provider, Dell Technologies, to 100 excited kids.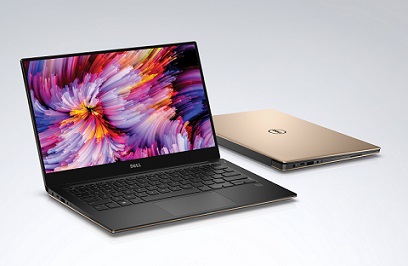 The courts at the Doolittle Complex at 951 W. Lake Mead Blvd. were dedicated and opened for public use at a ceremony on Oct. 23.  At the event, O'Neal spontaneously invited the youth basketball coaches to select one player to make a free throw that, if successful, would result in new laptops for the 100 kids participating in a 3-on-3 tournament following the court dedication.
The highlight of the event, 13-year-old Alex Williams of the CME Elite team sunk the free throw to wild cheers from the enthusiastic crowd and the delight of O'Neal, partner Icy Hot, and Kevin T. Orrock, president of the Las Vegas Region of The Howard Hughes Corp.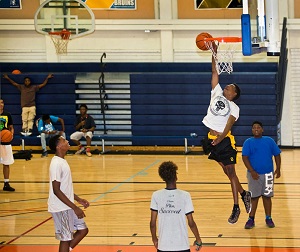 The basketball courts were renovated through a donation of $200,000 from The Shaquille O'Neal Foundation and Icy Hot, to the Mayor's Fund for Las Vegas LIFE, a vehicle for corporate and philanthropic partners to support innovative programs that improve quality of life for all Las Vegas residents with a special focus on vulnerable populations. The court renovation part of an initiative of The Shaquille O'Neal Foundation and Icy Hot as part of their "Comebaq Courts" program that refurbishes existing public basketball courts throughout the country to ensure young athletes can get back in the game.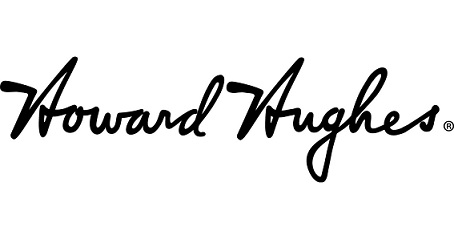 HHC supported the initiative by underwriting the neighborhood celebration and 3-on-3- basketball tournament that followed the court dedication ceremony. This laptop distribution is the fourth contribution HHC has made this year to the Mayor's Fund to support the exciting revitalization of West Las Vegas, a historically significant area of Las Vegas that is enjoying both public and private reinvestment. In April, HHC donated $40,000 to complete and install two 15-foot sculptures chosen by the community at the West Las Vegas Arts Center; and in July, HHC underwrote a youth football camp for 100-plus youth from East and West Las Vegas to enjoy a once-in-a-lifetime experience with Las Vegas Raider Darren Waller.
Keep in mind that whether you are interested in buying a home or selling a home, a Realtor should represent you– this person is working for your benefit and will help you navigate through the buying or selling process. We have celebrated selling both New and Resale Homes for over thirty years…..
We are here to answer any questions you might have – just email jennifer@smithteamlasvegas.com
Thanks and make it a terrific day…………The Smith King Team