Becky Hammon is rarely left speechless. The Aces coach is happy to rave or critique her players, expound on basketball philosophy, or voice her displeasure at the lack of defensive three seconds in the paint calls.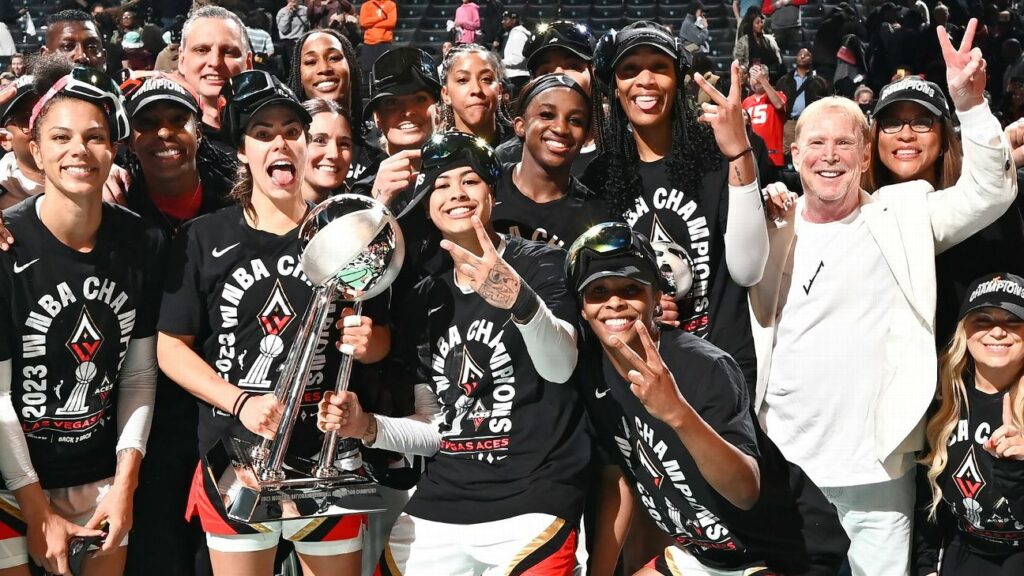 But on Wednesday night, Hammon's words eluded her as she tried to describe her team's performance. Twice.
"They're the real deal," Hammon finally said. "I could go down the whole list — their competitiveness, their fight for each other — they're a real team."
They won despite the injured players.. Kelsey Plum played every second of the game. Jackie Young, A'ja Wilson and Alysha Clark weren't far behind.
Yet the Aces still had enough legs left to swarm to midcourt as soon as New York Liberty guard Courtney Vandersloot's last-second 3 sailed over the rim from the left corner, sealing the Aces' 70-69 victory Wednesday. Then, they finally collapsed — in a massive group hug on center court.
"It's who we are," Wilson said. "We're professionals. We're ready when our name is called. And we kept the main thing the main thing. This (expletive) wasn't easy at all. A lot of people counted us out."
The Aces were short-handed and gave everything they had to clinch their second straight title with a victory in Game 4. They are the first team to win consecutive championships since Lisa Leslie's Los Angeles Sparks, who won titles in 2001 and 2002.
Wilson, a two-time league MVP, was named WNBA Finals MVP for the first time in her already-storied career.
"This one's sweeter," coach Becky Hammon said. "It just is. It's harder to do. We went from darling to villain real quick."
Congratulations ACES !!!
Keep in mind that whether you are interested in buying a home or selling a home, a Realtor should represent you– this person is working for your benefit and will help you navigate through the buying or selling process. We have celebrated selling both New and Resale Homes for over thirty years…..
We are here to answer any questions you might have – just email robin@smithteamlasvegas.com
Thanks and make it a terrific day…………The Smith King Team