The retired seven-time Super Bowl champion is eyeing something more than playing Raider football, even more than lining up behind center for the Silver and Black.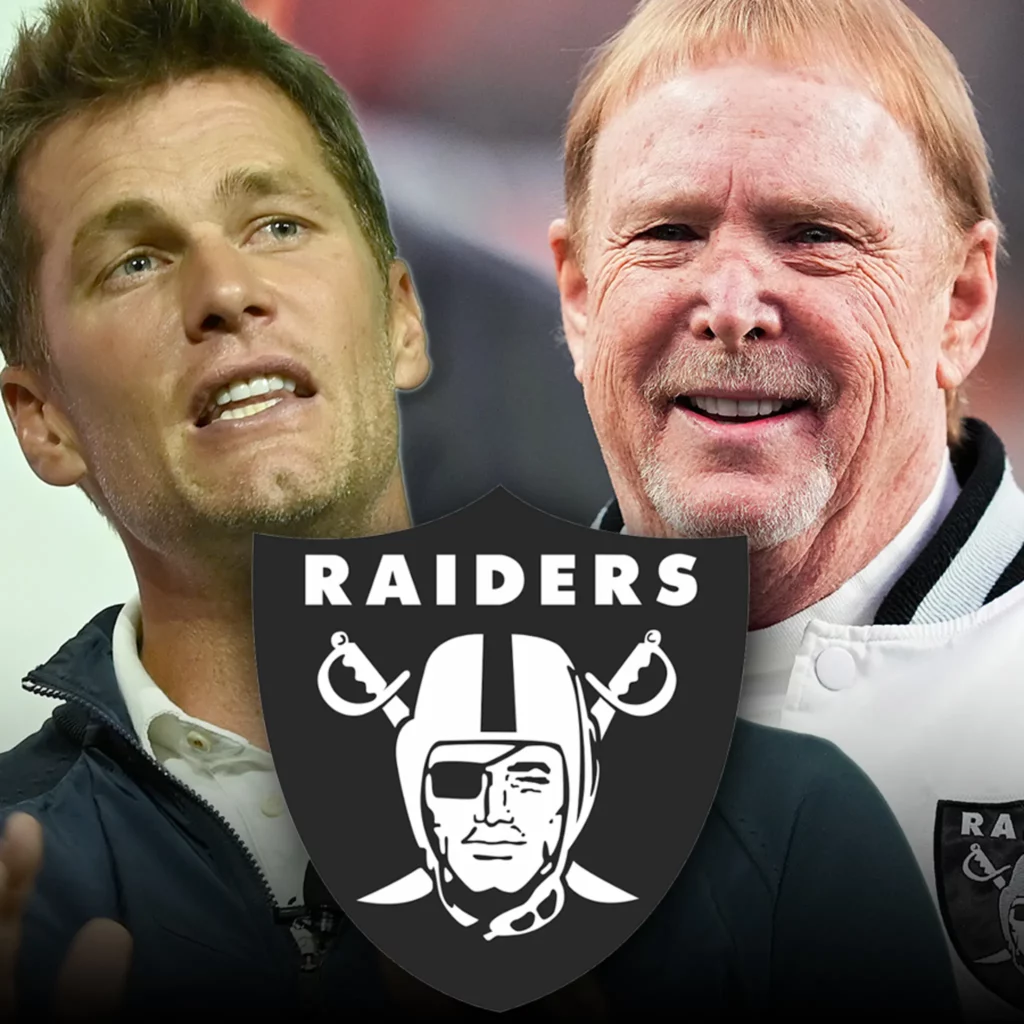 A league source told ESPN that Brady and Raiders owner Mark Davis are in talks about Brady buying a stake in the Raiders and becoming a limited partner.
The agreement would mark the second time Davis and Brady have partnered on an ownership level with a team Davis owns. Brady already owns a stake in the championship Las Vegas Aces Women's Basketball Team.
At the NFL owners meetings last month, Davis hinted at the possibility of a deeper relationship between the two when he talked about his admiration for Brady and his vision for the future.
An NFL spokesman deferred to the Raiders on the matter after they didn't respond to a request for comment. The deal has not been disclosed, and it is unclear how much Brady is planning to purchase or whether he will do so alone or with a group.
As the Raiders were valued at $5.1 billion in 2022, any percentage purchase would cost more than $50 million.
Brady will not have any operational control over the football program if the deal goes through.
As is the case with any sale of this nature, fellow owners would have to approve the deal in order for the deal to be completed by the NFL owners' meetings later this month.
As Davis and the Raiders continue to adjust to their new home in Las Vegas, Brady's star power might be an allure for them.
Watch this space for more information on this interesting deal.
Keep in mind that whether you are interested in buying a home or selling a home, a Realtor should represent you– this person is working for your benefit and will help you navigate through the buying or selling process. We have celebrated selling both New and Resale Homes for over thirty years…..
We are here to answer any questions you might have – just email jennifer@smithteamlasvegas.com
Thanks and make it a terrific day…………The Smith King Team