To celebrate Arbor Day 2022, The Howard Hughes Corporation®, developer of Summerlin®, the award-winning master-planned community, announced its support of the City of Las Vegas' tree initiative.  This is named "Going Green for Good Health," a program to raise funds to plant 60,000 more trees in parts of Las Vegas most affected by the urban heat island.  HHC donated $25,000 to the campaign to fund over  60 mature, park-ready trees that will be planted this year.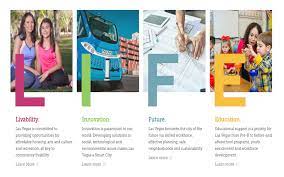 The Mayor's Fund for Las Vegas LIFE is a program that provides for the public to contribute to city priorities, and the fund has a goal to raise a minimum of $150,000 to fund a variety of nursery and park-ready trees to plant in areas of the city where trees are sorely needed. According to a UNLV Desert Research Institute study, East Las Vegas has the highest concentration of the urban heat island effect in the Las Vegas Valley, experiencing surface temperatures one to seven degrees higher than other areas of the city.  
This phenomenon of urban heat islands can exacerbate the duration and intensity of heat, increase heat-related illnesses, decrease air quality, and affect workers' health and productivity, especially in low-income areas with few or no trees.   
Kevin T. Orrock, President, Las Vegas Region, The Howard Hughes Corp. stated "We know firsthand how important trees and landscaping are for not only promoting good health, but for building a sense of community pride, natural shade, and cleaner air quality.  We encourage others in the valley to join us by supporting this worthwhile initiative that will create more equitable tree canopies throughout the city." 
According to Mayor Carolyn G. Goodman, City of Las Vegas, the community's response to the tree initiative has been very positive. "For all the obvious reasons, trees evoke a strong emotional response given their many attributes and value," said Mayor Goodman.
Keep in mind that whether you are interested in buying a home or selling a home, a Realtor should represent you– this person is working for your benefit and will help you navigate through the buying or selling process. We have celebrated selling both New and Resale Homes for over thirty years…..
We are here to answer any questions you might have – just email jennifer@smithteamlasvegas.com
Thanks and make it a terrific day…………The Smith King Team