It is well known that Las Vegas is the most fun and entertaining place in the world, and it is expensive. But fear not, there is plenty to do and see that does not cost a dime.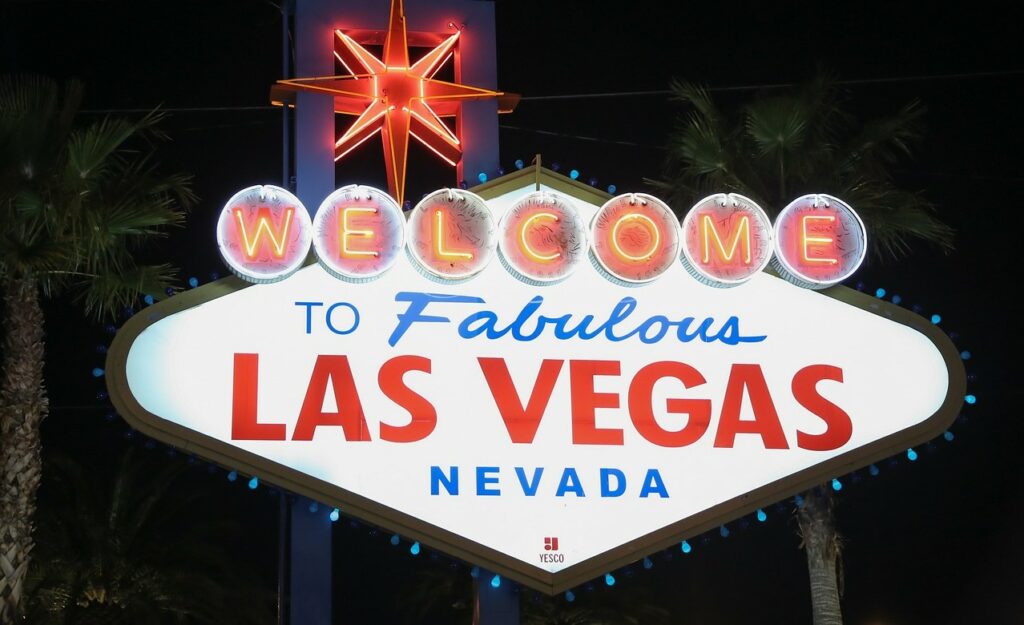 Here are 10 free things to do in Las Vegas:
Striped
— Take your picture at the "Welcome to Fabulous Las Vegas" sign: The iconic sign is an ideal place to begin your day or night on the Strip. At 5100 Las Vegas Blvd. South, the 25-foot-tall structure — designed by Betty Willis of Western Electric Displays — marks the beginning of the Strip. Parking and photo opportunities are free.
The Pinball Hall of Fame is located just a short walk from the Welcome Sign at 4925 Las Vegas Blvd. There are hundreds of classic, coin-operated pinball machines in this 25,000-square-foot building with themes – lots of them! Parking and admission are free, but you'll need quarters to play the games.
— Watch the Bellagio Fountains: two dozen times a day, the fountains dance. In a show the resort bills as "the most ambitious, complex water feature ever conceived," 1,200 fountains sway to music. You can walk through the Bellagio Conservatory & Botanical Garden after the water show, which features magnificent displays of flowers, trees, and other materials, whether it is for the holiday season or the year-round.
—This hotel offers the nightly attraction of the Mirage Volcano if you've always wanted to see a volcano in person without fearing for your life. As it mimics a real volcano eruption every hour from 7 p.m. to 11 p.m., hotel officials have announced that it will be demolished soon, so it won't be around for long.
—At Circus Circus, adults and children can watch a variety of circus acts for free. Shows begin at 1:30 p.m. Monday-Thursday and 11:30 a.m. Friday-Sunday.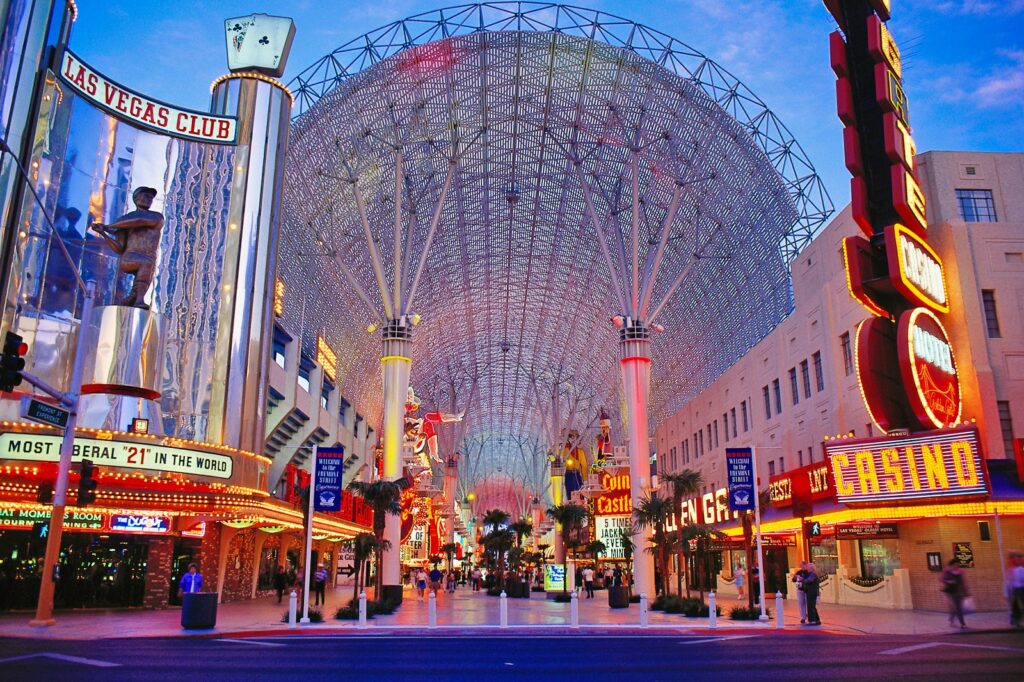 Away from the Strip
—Fremont Street Experience: This five-block pedestrian mall in downtown Las Vegas offers free live music every night starting at 6 p.m.
—The Gold & Silver Pawn Shop, made famous by the reality show Pawn Stars, is located at 713 Las Vegas Blvd. South. If you're lucky, you might spot one of the stars on the show.
— Relax at Downtown Container Park: The shops are created from recycled shipping containers, located at 707 E. Fremont St., features a treehouse play area for kids, free concerts for adults, and a giant sculpture of a praying mantis that makes its presence known at night.
—Located just south of the Strip at 6405 Ensworth St., the Shelby Heritage Center focuses on the life and work of auto driver and designer Carroll Shelby.
—The Silverton Casino & Hotel Aquarium is not only a great place to see tropical fish, but it is also a great place to watch mermaids occasionally. On Thursdays, Fridays, Saturdays and Sundays, you'll be able to see the mermaid performer swimming alongside Road.
Keep in mind that whether you are interested in buying a home or selling a home, a Realtor should represent you– this person is working for your benefit and will help you navigate through the buying or selling process. We have celebrated selling both New and Resale Homes for over thirty years…..
We are here to answer any questions you might have – just email jennifer@smithteamlasvegas.com
Thanks and make it a terrific day…………The Smith King Team