March 21, 2023, Avi Kwa Ame was designated as Nevada's fourth national monument by President Joe Biden. This occurred during the White House Conservation in Action Summit, which protects about 500,000 acres of public land from future development.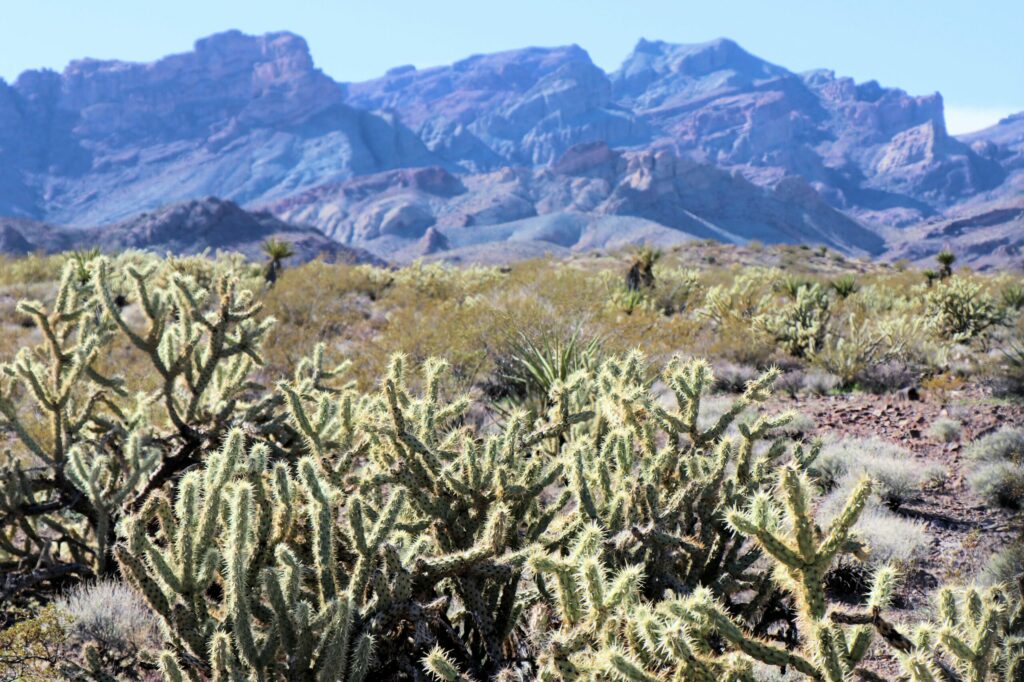 The designation comes through the Antiquities Act of 1906 and will protect 506,814 acres, marking his largest land conservation act thus far, and creating one of the largest contiguous areas of protected wildlife habitat in the country.  It ties together the protected lands of the Mojave Desert in California with the Lake Mead National Recreation Area and protected areas to the east near the Colorado River.
"Spirit Mountain"  is the meaning of Avi Kwa Ame in Mojave, and is an area of cultural significance to 12 nearby Native American tribes as well as a popular site for outdoor recreation among hikers and campers in southern Nevada. The land is home to unique geological features, Joshua trees, and petroglyphs. The Yuman-speaking tribes traced their origins to Avi Kwa Ame, which they consider one of the most sacred places on Earth.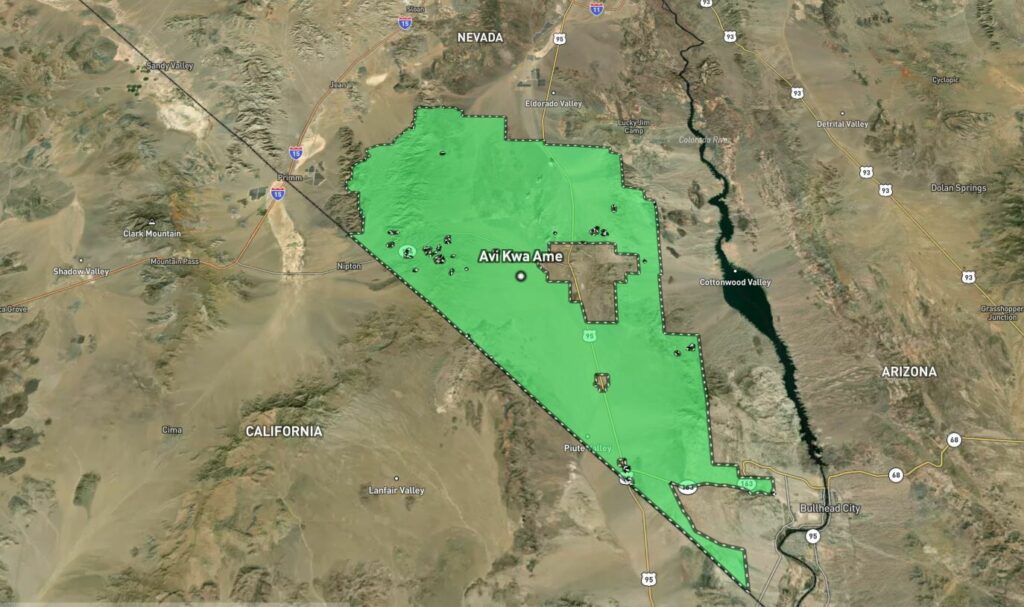 This has been a 20-year effort to make Avi Kwa Ame a national monument. The Honor Avi Kwa Ame Coalition made up of tribes, conservationists, and activists, has led the attempt and started a public awareness campaign in 2021.
Avi Kwa Ame is located off U.S. 95 and down Christmas Tree Pass Road, about a 1½-hour drive from Las Vegas, and is already designated as a traditional cultural property on the National Register of Historic Places. 
Hiking, off-road vehicle driving, camping, and hunting will still be allowed under the new designation, in addition to trapping, wildlife watching, aerial surveys, wildlife maintenance, and a wide range of other wildlife management activities.
The Tribes will carry out co-stewardship of the monument and work with local communities to develop a visitor center.  A monument advisory committee will also be formed and will need sports people's representation who have restored wildlife populations in Southern Nevada. 
Nevada's Democratic U.S. Sens. Catherine Cortez Masto and Jacky Rosen, and Rep. Susie Lee, D-Nev., also released statements in celebration of the national monument.
Keep in mind that whether you are interested in buying a home or selling a home, a Realtor should represent you– this person is working for your benefit and will help you navigate through the buying or selling process. We have celebrated selling both New and Resale Homes for over thirty years.
We are here to answer any questions you might have – just email jennifer@smithteamlasvegas.com
Thanks and make it a terrific day…………The Smith King Team