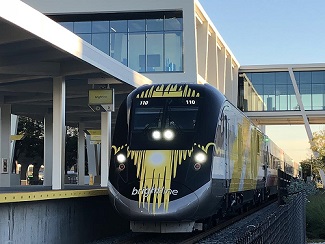 Brightline West operates high-speed rail, and this company thinks it's time people stop considering its project between Las Vegas and Southern California as 'just' the train to Victorville.
Greta Seidman, director of public affairs for Brightline, spoke to a local tourism group Tuesday that dual links from Victorville eventually would provide seamless train service to either downtown Los Angeles or Las Vegas. Trips from Southern California to Las Vegas would take around three hours with tickets priced competitively with the cost of making a trip by car or plane.
Brightline anticipates 11.3 million one-way train trips between Southern California and Las Vegas once the system is operational in four years on the planned $8 billion rail service project.
Under Brightline, there is a Palmdale connection and a link to Rancho Cucamonga by way of Cajon Pass. Both Palmdale and Rancho Cucamonga are cited as transit hubs that would connect travelers with Metrolink, Southern California's commuter rail system.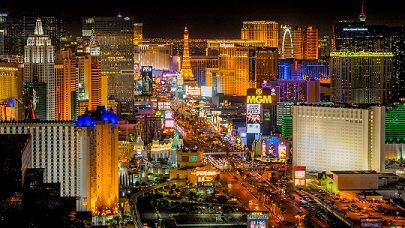 Seidman also said, plans are in the works to develop an underground people-mover system between the planned Rancho Cucamonga station and Ontario International Airport through an operation familiar to Las Vegans — the Boring Co.
Boring developed the three-stop, $52.5 million Convention Center Loop transit system at the Las Vegas Convention Center.
Other details from Seidman's presentation:
■ The train service from Southern California would be beneficial to Southern Nevada tourism because guests probably would stay two to three nights at a hotel or resort and would come for a special event, such as a sporting event or concert.
■ Brightline officials expect to capture 22 percent of the traveler market share when fully operational. That would take 3 million vehicles off the road over a year's time and remove 400,000 tons of carbon dioxide from the air and save an estimated 3.3 billion gallons of gasoline.
■ Customers on Brightline trains will have an onboard concierge service to make reservations enroute, meal and drink service, free WiFi and charging stations, checked baggage, tiers of service classes and state-of-the-art restrooms. Train cars also will be pet-friendly.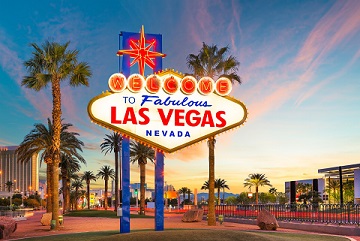 ■ The Brightline station in Las Vegas will have a Las Vegas Boulevard address and be located between Blue Diamond and Warm Springs roads. It's expected to become a transportation hub so that train passengers can reach resort and attraction destinations.
■ The project is expected to produce 40,000 construction jobs and 1,000 permanent jobs, Seidman said.
■ Each train would be capable of transporting 450 to 500 passengers at a time and could operate with departures every 45 minutes.
■ The all-electric train system would have power generating systems along the route, which generally would run within the median of Interstate 15 to Victorville.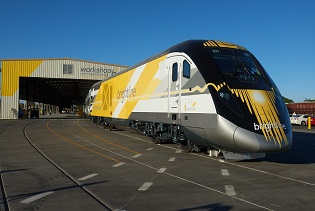 Keep in mind that whether you are interested in buying a home or selling a home, a Realtor should represent you– this person is working for your benefit and will help you navigate through the buying or selling process. We have celebrated selling both New and Resale Homes for over thirty years…..
We are here to answer any questions you might have – just email jennifer@smithteamlasvegas.com
Thanks and make it a terrific day…………The Smith King Team