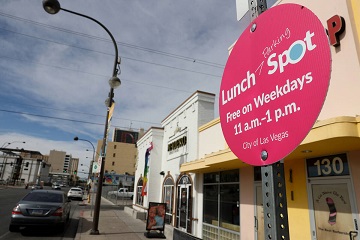 So much is happening in Downtown Las Vegas so I'm just going to give you the information and you can choose in what interests you the most.
"Tech Alley" Offers Tech Community Monthly Opportunity to Learn and Network
The City of Las Vegas Economic and Urban Development Department, in conjunction with the nonprofit Tech Alley, sponsors monthly, full-day "Tech Alley" events. This is a wonderful program for tech innovators, entrepreneurs, start-ups and angel investors to meet, share knowledge, network and participate in the city's growing tech and startup ecosystem.
The free monthly events are held on the third Saturday of the month from 10am-4pm at various locations in downtown Las Vegas' Arts District. The full-day programs are designed in a conference-style format featuring a variety of meet-up groups, networking opportunities and speakers plus coffee, food and refreshments.
The next two events are scheduled for November 20 and December 18. For more information or to register for Tech Alley events visit https://www.techalley.org.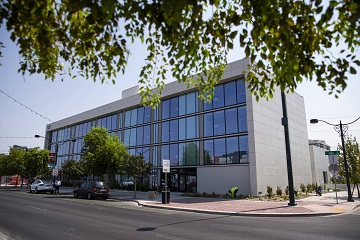 The English Hotel Opening Soon in the Arts District
Coming soon to the Arts District in downtown Las Vegas is The English Hotel, a 74-room upscale boutique hotel featuring The Pepper Club, a fusion of Japanese and Mediterranean food styles with upscale beverage options by four-time James Beard award-winning celebrity chef Todd English.
This is an independent, boutique hotel and a member of the Marriott Tribute Portfolio, The English Hotel combines hallmark Marriott quality and comfort with an Indie spirit, plus fine food in an eclectic and artsy location that offers a unique escape and Strip alternative – without straying too far.
The amenities include a secluded pool and swanky outdoor lounge – surrounded by all that the Arts District offers: abundant art galleries home to fine and emerging artists, vibrant nightlife created by unique and locally owned bars and restaurants, and the area's thriving Brewery District.
Located at 921 S. Main Street, The English Hotel is slated to open this winter.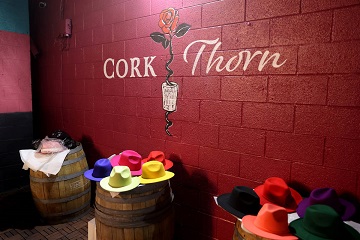 Arts District's Cork and Thorn Hits the Mark with Fine Wine, Celebrated Music and Great Vibe
Located in an alleyway at 70 W. Imperial Ave., Randi Garrett's sophisticated and sexy upscale venue, Cork and Thorn, is known throughout the Las Vegas valley as a "hidden-gem" for friends to get together while listening to the sounds of R&B, Jazz, Neo Soul and Reggae artists; savoring exotic wines and fine spirits; and tempting the taste buds with flavorsome charcuteries.
Cork and Thorn also boasts an impressive bottle service menu. And cigar aficionados should check out the extraordinary offerings.
For more information or to make a reservation visit corkandthorn.com.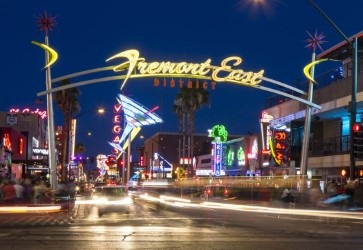 Last but certainly not least Free Lunchtime Parking in Downtown Las Vegas!
Keep in mind that whether you are interested in buying a home or selling a home, a Realtor should represent you– this person is working for your benefit and will help you navigate through the buying or selling process. We have celebrated selling both New and Resale Homes for over thirty years…..
We are here to answer any questions you might have – just email jennifer@smithteamlasvegas.com
Thanks and make it a terrific day…………The Smith King Team