We are all aware of the main focus of water conservation in Southern Nevada.  This is also a key point for Summerlin and Downtown Summerlin's developer, The Howard Hughes Corp. Summerlin was one of the earliest adopters of desert landscaping.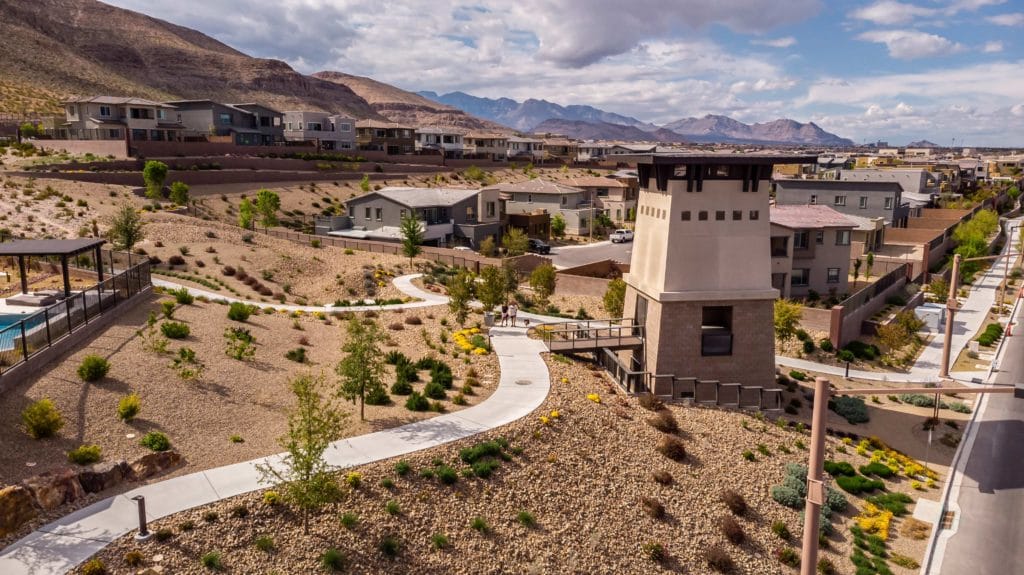 This master plan is on a campaign to reduce decorative grass throughout the 22,500-acre community that will save millions of gallons of water over the next five years. The Howard Hughes Corp. continues to utilize more drought-tolerant plantings. The Lawn in Downtown Summerlin — one of the more popular spots for many gatherings recently received a makeover in which more than 58,000 square feet of fescue was replaced with Bermuda grass, a change that will save more than 1.2 million gallons of water annually.
Randy Ecklund, executive director of the Summerlin Council, said that grass replacement is being done in select areas throughout the community to save water, while also ensuring grass remains in areas used for active play, events, and social gatherings. 
The non-functional grass along both Summerlin Parkway and at several community roundabouts and neighborhood entries is being removed entirely by Summerlin Community Association partners and replaced with low water-use plant landscapes.
The Howard Hughes Corp. is working with SNWA to certify The Lawn at Downtown Summerlin as a programmable commercial park area given the area is a highly used event location that provides recreational benefits to the community.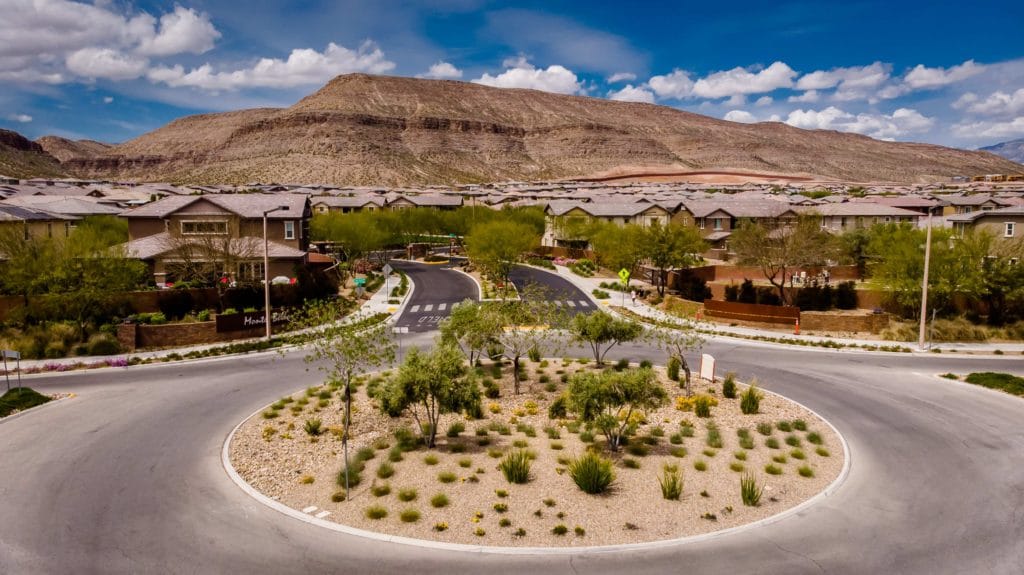 The Howard Hughes Corp. has been a leader in helping to improve the public image of low water-use landscapes valley-wide, demonstrating the beauty of well-designed and colorful desert landscapes that can be seen in Summerlin. In 2003, in partnership with SNWA, Summerlin became Southern Nevada's first community to implement strict Water Smart conservation guidelines on a community-wide basis.
Keep in mind that whether you are interested in buying a home or selling a home, a Realtor should represent you– this person is working for your benefit and will help you navigate through the buying or selling process. We have celebrated selling both New and Resale Homes for over thirty years…..
We are here to answer any questions you might have – just email jennifer@smithteamlasvegas.com
Thanks and make it a terrific day…………The Smith King Team