It started during the pandemic and is still being used by many – working remotely from home. Some find it easy to separate and some people find it challenging to separate the two. What can you do to avoid having a home feel like "the office" while still having a home environment? 
The following are some suggestions for designing an ideal blend of work and relaxation under the same roof.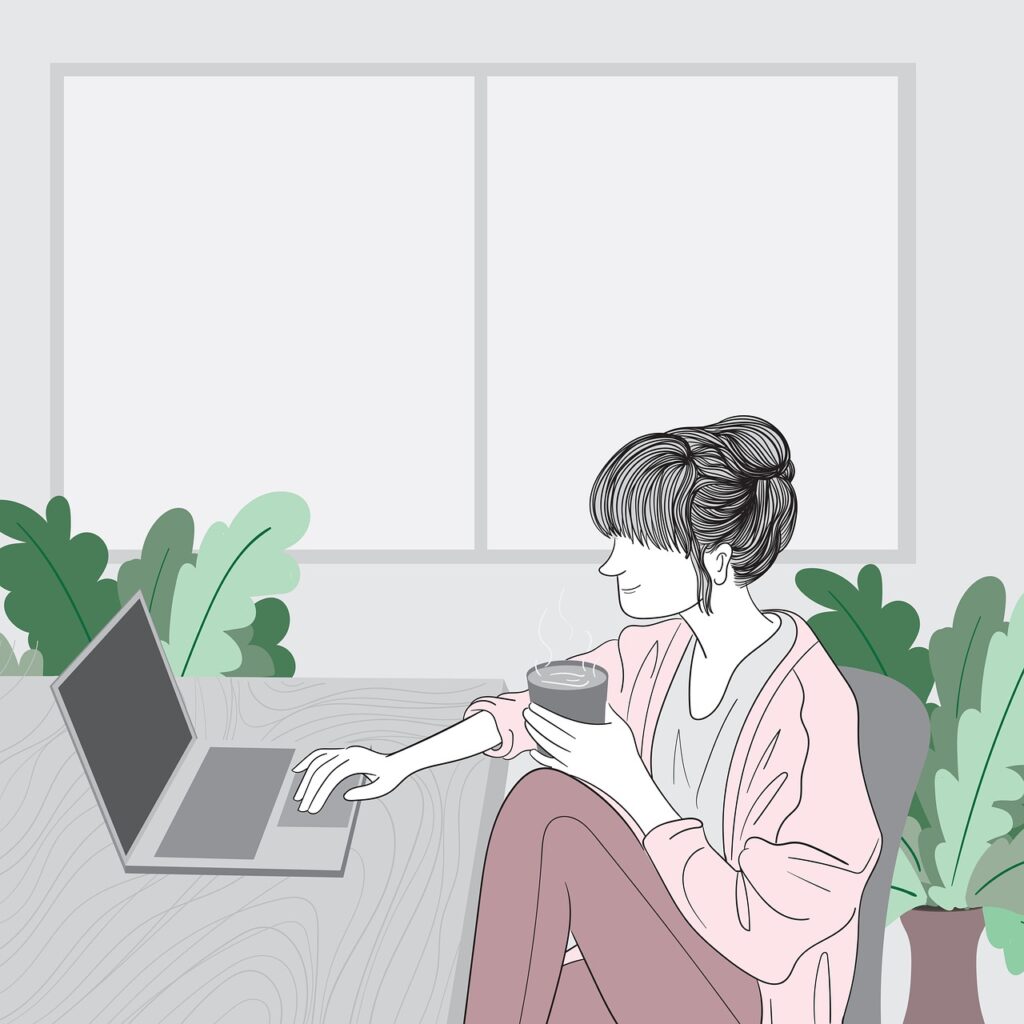 Most importantly create a separate area for work. Ideally, this should be a separate room. If you can't, creating a work "zone" that is separate and distinct from other activities will help.
It is suggested to take frequent breaks during the day. Once in the morning, once around lunch, and once before the end of the day is ideal.
Going outside on your breaks is a nice way to spend some time outdoors. Taking time for a breath of fresh air will help instill a sense of calm.
In the work area soothing colors can help to inspire serenity. Pure white, neutrals, and soothing blues are a good place to start.
Mix in a good amount of greenery and other natural elements. Trees and plants can go a long way in helping a space feel modern and fresh.
Use as much natural sunlight as possible, or infuse as much light as possible into a space. Sunlight can help increase serotonin in the brain.
Consider incorporating scent or fragrance. A calming effect can come from soothing the senses through aromatherapy.
Experiment with mirrors. Mirrors reflect light and can act like windows in a space.
These are all great ideas that you can use to create your comfortable work area without disturbing the rest of your home and family members.
Keep in mind that whether you are interested in buying a home or selling a home, a Realtor should represent you– this person is working for your benefit and will help you navigate through the buying or selling process. We have celebrated selling both New and Resale Homes for over thirty years.
We are here to answer any questions you might have – just email jennifer@smithteamlasvegas.com
Thanks and make it a terrific day.