When it comes to extra space, at least one bedroom in your home isn't exactly palatial. That room could be yours, a child's, or reserved for guests, and you would like to get the most out of the space.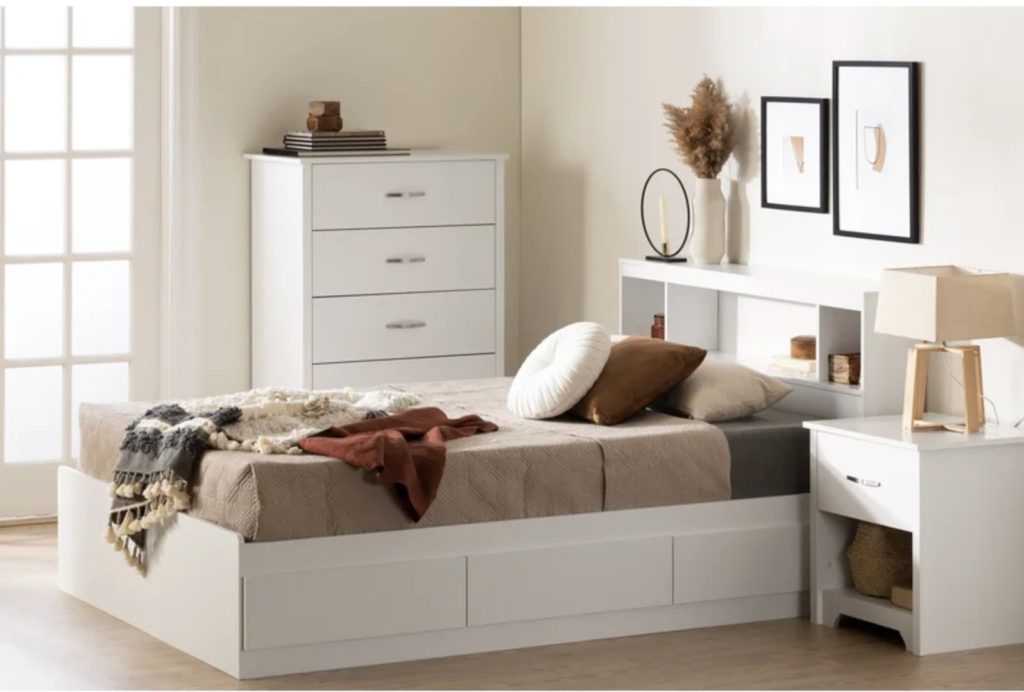 It might seem impossible, but you can make a small bedroom look amazing — and fit all your necessities into it — with a little strategic planning.
Here are seven tips from experts to make your undersized space seem downright roomy, without spending a fortune.
Keep the Layout Simple
When working with a small space remember less is more. Keep items as functional and soothing as possible since a  bedroom is a place for relaxation. Having just a few pieces of furniture in the room will create a calm space to unwind.
Bring In Lots of Lighting
If you're dealing with a lack of space, bringing in a lot of light will help extend the room. "Adding plenty of light sources is key to keeping the room open and spacious.
Install a Mini Chandelier
Chandeliers are grand in any size, so add a small one to your bedroom.  An eye-catching bedroom chandelier is perfect for making a statement in any room, and It will add a touch of luxury and elegance.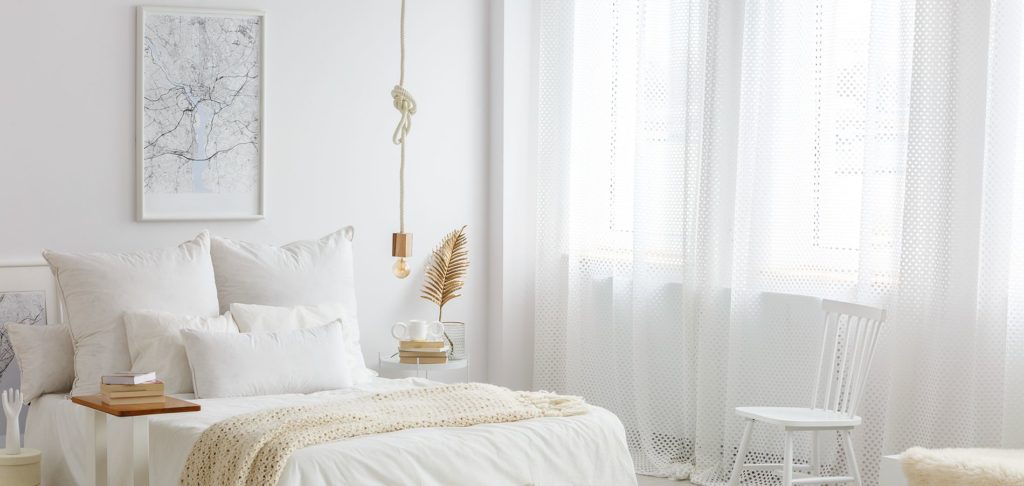 Hang Tall, Sheer Curtains
Tall curtains can add height and drama to any room. Experts suggest a sheer style, this provides privacy while allowing natural light to flow through.
Choose Multifunctional Furniture
Opting for furniture with storage options is an easy way to make your bedroom functional and organized.
Pieces of furniture to look for when organizing your bedroom are a bed with drawers underneath, a headboard with shelves or storage, and a dresser.
Add Mirrors
You can't actually make it bigger by placing mirrors in the room can give the impression it covers more square footage than it actually does.  Mirrors reflect light and give the illusion of more space
Neutral Color Palette With Accents
Choosing neutral colors can make your bedroom feel bigger. However, colors are a great way to establish a mood, so adding pops of your favorite hues will ensure your space reflects your personality.
Keep in mind that whether you are interested in buying or selling a home, a Realtor should represent you– this person is working for your benefit and will help you navigate the buying or selling process. We have celebrated selling both New and Resale Homes for over thirty years…..
We are here to answer any questions you might have – just email jennifer@smithteamlasvegas.com
Thanks and make it a terrific day!