Have you ever been invited over to a friend's or neighbor's home and found yourself thinking, "Wow, this backyard is incredible?" They're great for gatherings, or they may have something else about them that makes guests want to overstay their welcome.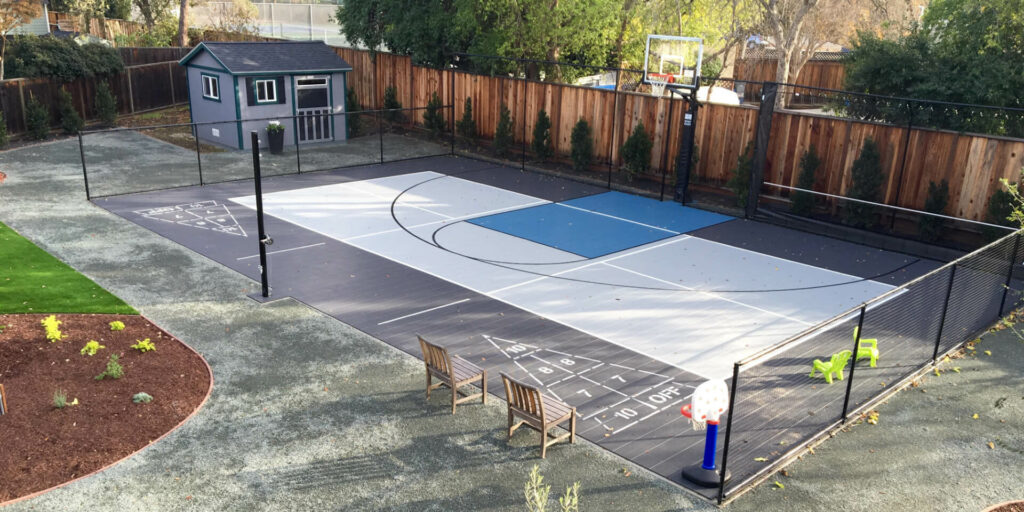 Homeowners often think a backyard that's great for entertaining requires a pool. That's really not the case, landscape and backyard design pros say.
Courts can be a good time
For the past few years, modular surfaces for backyard courts have been in high demand. The most popular court request these days has strayed slightly from the typical basketball court. People demand more flexibility from the courts, and the big thing now is a pickleball court. A good number of homeowners also want to put a hockey or soccer goal out there, or they want to play volleyball or badminton.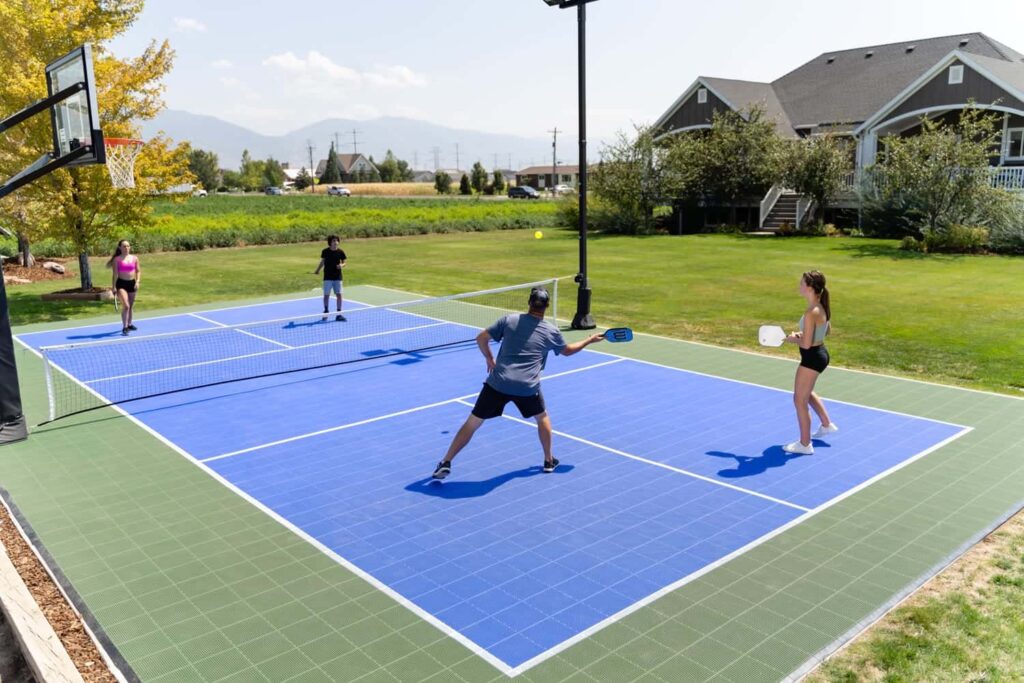 Modular surfaces have also grown in popularity because the ½- or ¾-inch panels, which rest on concrete, offer impact resistance for falls, and older players appreciate less stress on the joints. You can get plenty of utility out of a 25-foot-by-30-foot surface. You can have a pickleball court on it, a multi-height net for badminton and volleyball, incorporate a basketball hoop, and have room for kids to play roller hockey and other games.
If you are having a party at night, the surface can be used as a dance floor.
Smaller yards
Many yard designers take the  "60/40" approach to small yards. About 60 percent of the yard is usually covered with a patio, and it's a flexible environment for sitting, barbecuing, or a portable fire pit. The 40 percent on the perimeter of the space is key, too. This is where color is introduced at different elevations. You can use synthetic grass, flowers, plants, and LED lights, and build small retaining walls in corners.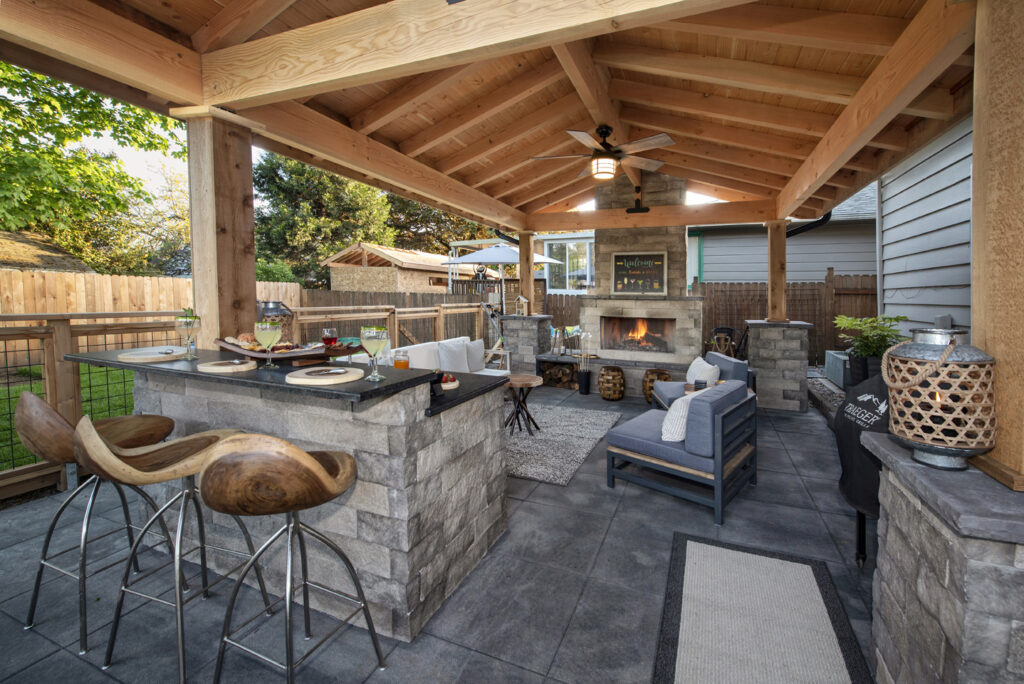 Multiple patio approach
When space allows for it, custom outdoor kitchens are popular, where people can create that bigger dining experience. You can also create these remote patios, so you're going from your main patio to another one. If there's a view, you can bring that one up. The whole idea is to create spaces where you can entertain.
Keep in mind that whether you are interested in buying or selling a home, a Realtor should represent you– this person is working for your benefit and will help you navigate through the buying or selling process. We have celebrated selling both New and Resale Homes for over thirty years.
We are here to answer any questions you might have – just email jennifer@smithteamlasvegas.com
Thanks and make it a terrific day…………The Smith King Team