There are new outdoor trend designs for 2023, and two of them—mixed materials and bringing the indoors out—are from last summer and maintaining their popularity. New trends landscape designers are excited about include more interest in sustainability, more use of outdoor space, and cutting-edge technology.  Since the pandemic, interest in outdoor living is still at an all-time high.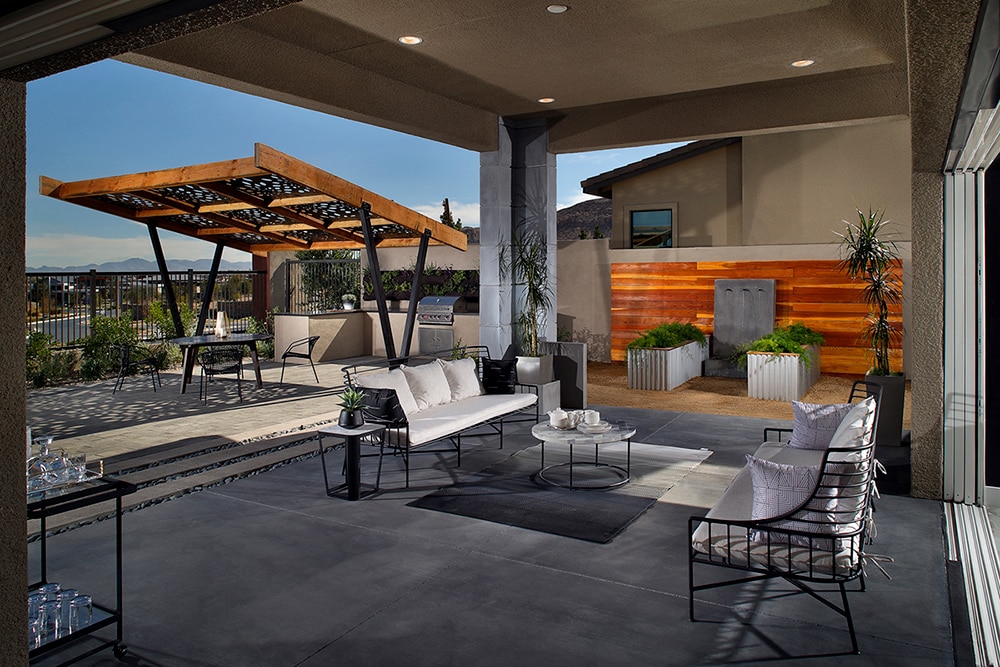 An increasing priority for homeowners is caring for the environment. They want to ensure the environment is preserved for future generations to enjoy.
Bringing the indoors out is hardly new; however, as more homeowners view outdoor spaces as extensions of their homes, we will see this as a lasting trend. Outdoor spaces that display your lifestyle and design aesthetic are for both larger homes and lots and for smaller lots needing more privacy. Shade structures like pergolas, shade sails, and screen panels offer seclusion as well as protection from the heat, helping outdoor spaces become more private and livable, no matter their size.
Today's homeowners are also equipping spaces with fully operational kitchens, quality outdoor furniture, fire pits, and more to upgrade their outdoor living experience.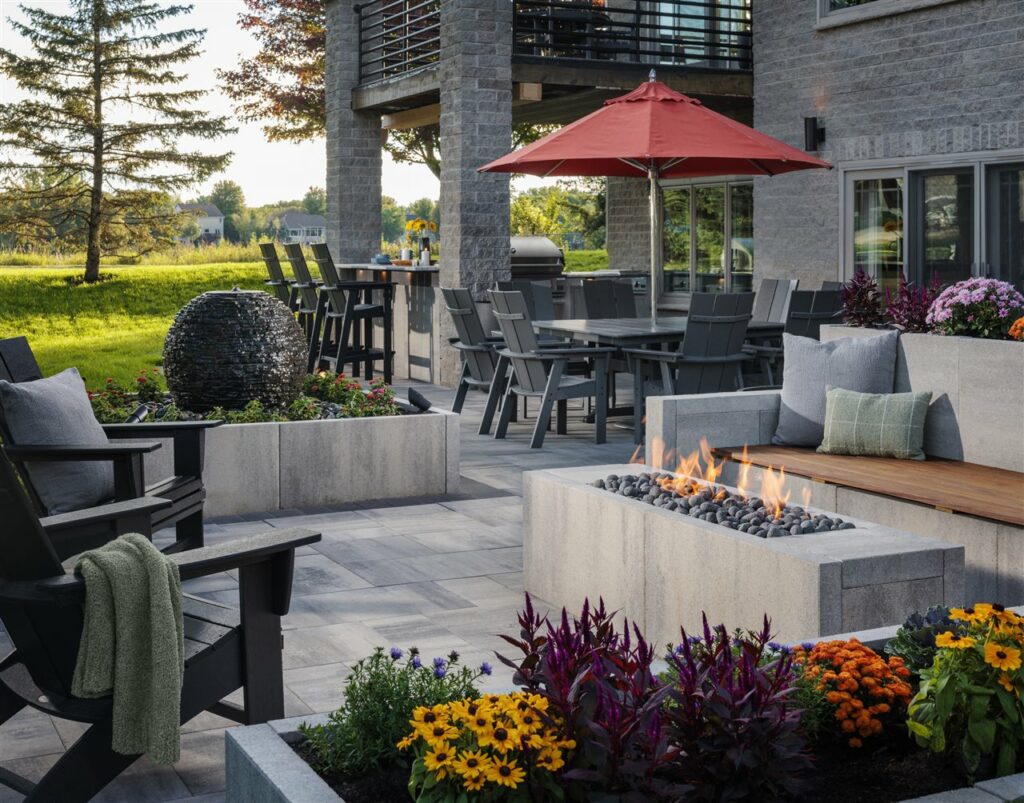 As outdoor spaces become extensions of the home, designers and homeowners see these spaces as more than just a place to host barbecues. Mixing natural materials with man-made materials like glass and metal creates a remarkable variety in texture and color that transforms any space into a more attractive environment.
Patterns can also be created using modular designs and textured pavers to make any outdoor space both calming and energizing. Outdoor lighting will add more visual interest to your space while extending its usable hours.
With mixed-use spaces becoming more complex, using augmented reality (AR) can streamline the design process for homeowners and contractors alike. AR technology allows homeowners to see small details in design, down to plants, shadows, and even animations. Today's technology helps manage the growing popularity of outdoor living, with AR and mixed reality letting designers and homeowners visualize and communicate their plans.
Keep in mind that whether you are interested in buying or selling a home, a Realtor should represent you– this person is working for your benefit and will help you navigate through the buying or selling process. We have celebrated selling both New and Resale Homes for over thirty years.
We are here to answer any questions you might have; just email Jennifer at jennifer@smithteamlasvegas.com.
Thanks, and make it a terrific day.