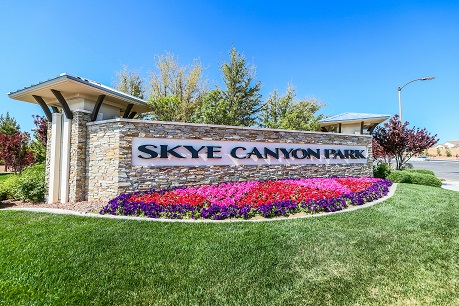 Skye Canyon is celebrated as a community that encourages family fun, fitness, the love of being outdoors and has an abundance of community pride.  This is the place where families can grow, flourish, create new memories and discover a sense of community together.  The community has family friendly events and interactive programs called Thrive at Skye.
The fifth annual juried chalk art competition, Chalk &Cheers, a very popular event is coming up on September 25. The public event features a fall festival, raffle, games and art fair, including a Cheers for Charity beer tasting at Skye Canyon Park, 10111 W. Skye Canyon Park Drive, from 11 a.m.-4 p.m.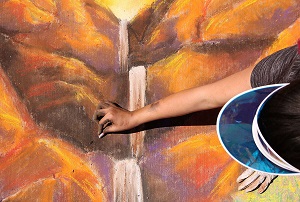 This year's chalk art contest theme is "The Skye's The Limit." Artists of all skill levels will interpret this positive theme as they vie for top honors and cash prizes.
The juried competition includes three categories, student, amateur and professional. Cash prizes awarded in each category are $300 for first place, $200 for second place and $100 for third place. Additionally, there are $100 cash prizes for one winner in two more categories: Best 3D piece and Best Use of Color. As in previous years, attendees can vote on the People's Choice earning the winner a $100 cash award.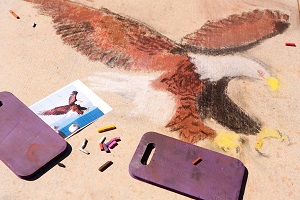 Free to attend and open to the public, Chalk &Cheers promises to be a fun-filled day outside where families can, not only enjoy art and partake in several all-ages activities,
Chalk &Cheers also will include an arts and craft fair with more than 30 local artisans and vendors, showcasing and selling their creative offerings.
Chalk and Cheers 2021 benefits Skye Serves; the community's ongoing charitable outreach program, through the sale of raffle tickets and with the first-ever, Cheers for Charity beer tasting presented by Local 808. Tickets for Cheers for Charity will be sold for $10 ahead of time online or $15 upon entrance to the event inside Skye Canyon Park. Each taster will receive four 4-ounce tastings of a craft beer that they can enjoy as they are viewing the chalk art. Chalk &Cheers 2021 benefits Skye Serves
Local 808 will be on hand with their famous trailer featuring the spotlighted beers and cocktails for purchase. Also, a variety of additional local food trucks will be available for the purchase of food and beverages, including Maize Food Truck, Alpha Dawg, Churros 101 and Joy Pop.
Keep in mind that whether you are interested in buying a home or selling a home, a Realtor should represent you– this person is working for your benefit and will help you navigate through the buying or selling process. We have celebrated selling both New and Resale Homes for over thirty years…..
We are here to answer any questions you might have – just email jennifer@smithteamlasvegas.com
Thanks and make it a terrific day…………The Smith King Team