The Howard Hughes Corporation, developer of the Summerlin master planned community, and Downtown Summerlin, announced that artist Bonnie Kelso from Southern Nevada will create the largest public mural in Downtown Summerlin. This area of Summerlin is the community's 400-acre walkable, mixed-use urban core.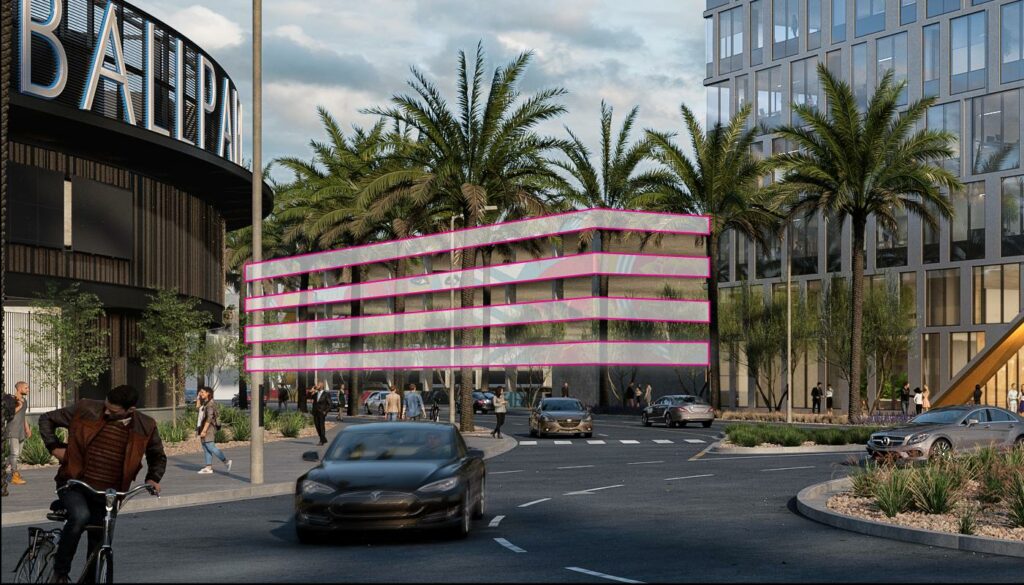 Kelso's design will transform the north- and west-facing exterior walls of the parking garage of 1700 Pavilion—the ten-story Class-A office tower currently under construction and actively leasing in Downtown Summerlin. The mural, which is designed in panels to accommodate the open spaces between levels, measures more than 120 feet long and more than 54 feet wide on both sides. 
The design for the mural was selected for its unique perspective. The mural is done in a way that allows guests walking past the building to enjoy a different visual experience than viewed from afar. Her design's simplicity and use of color reflect the nearby Red Rock Canyon, and celebrates Summerlin's outdoor lifestyle.
Kelso said her design was inspired by what she loves most about living in Summerlin—from music in the park and dining outdoors, to exercising along the many trails and playing in the parks with her children, filled with beautiful native plants and wildlife.
Kelso's design will be installed at 1700 Pavilion by Wall Print Las Vegas the first week of August.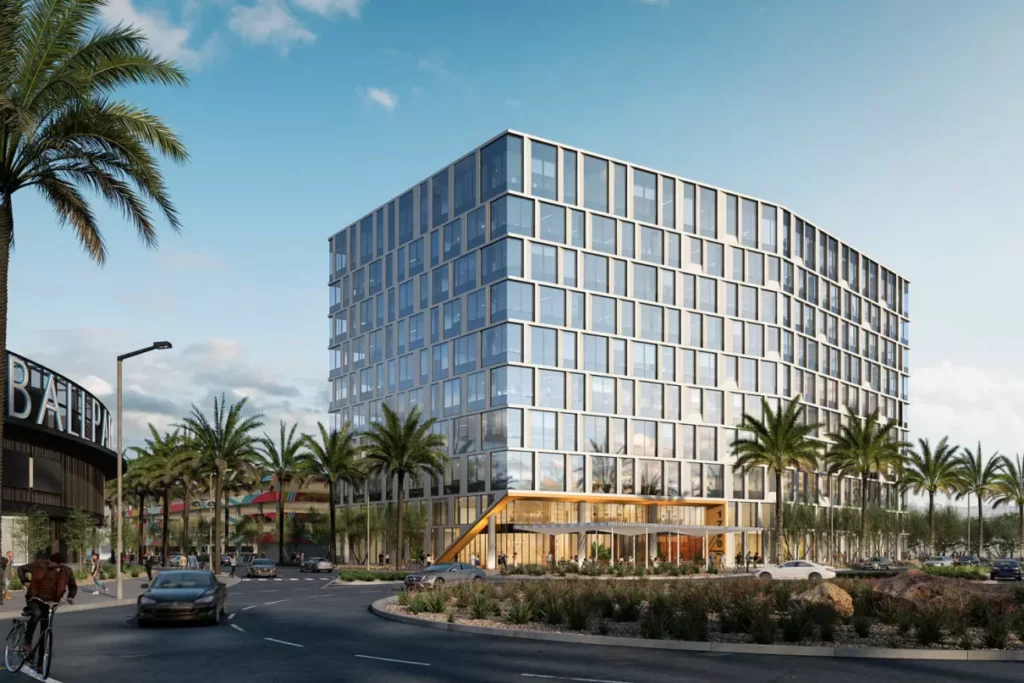 This office building was designed by Hart Howerton, an architecture and interior design firm. The building's design exemplifies Summerlin's commitment to a healthy, active lifestyle by offering bike storage to encourage cycle-to-work options. The Living Room—a shared common area within the first-floor lobby with reservable conference rooms and gathering spaces also provides direct access to Pavilion Center Drive and retail and dining options across the street. 1700 Pavilion targets LEED Silver standards and will feature electric vehicle charging stations, low-flow water fixtures, desert landscaping, touchless entry doors, enhanced air filtration system, and a novel approach to recycling onsite most materials, including batteries and electronic waste. 
Keep in mind that whether you are interested in buying a home or selling a home, a Realtor should represent you—this person is working for your benefit and will help you navigate through the buying or selling process. We have celebrated selling both new and resale homes for over thirty years.
We are here to answer any questions you might have—just email Jennifer@smithteamlasvegas.com
Thanks, and make it a terrific day.