Just because we are spending more time at home doesn't mean spending time all of our time inside. Get everyone outside- it is essential to health and wellness. The inside of many of our homes are doubling as schools and offices, so it is even more important to go play in the backyard or enjoy community parks.
If you are not a real outdoors type and have slider doors or windows for indoor/ outdoor use, then open up those windows and enjoy the outdoor air without going into the backyard.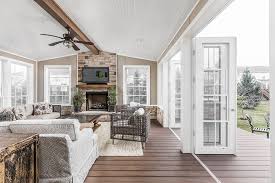 Another way to enjoy the outdoors is dining al fresco. You can build an outdoor fireplace to sit around while you are eating. Some homeowners even build a wonderful pizza oven, barbeque or other fixtures that you would find in a kitchen.
You can work with a professional landscaper to help you have a lush garden surrounding your outdoor living space to make it more appealing. It gives you a sense of comfort and adds color and possibly a little more privacy.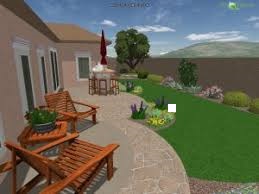 If you don't already have a covered patio, it might be a good idea to add a covering. And last, but surely not least, is children's outdoor entertainment space – a trampoline is fun, so are swing sets and a basketball hoop.
It is important to be staying safe and staying home. Your family members will be quite happy with outdoor spaces to bring something that breaks up the day of work.
If you are interested in purchasing a newly built home in Southern Nevada, contact the Nevada Builder Trade In Program operated by the Smith King Team. Through this program we work with Century Communities, Pulte Homes and Woodside Homes, as well with other builders other than our builder partners that are sitting with standing inventory and we offer similar benefits as the Nevada Builder Trade-In Program.  If you own an existing home in the Las Vegas Valley and are looking for a newly built home contact the Smith King Team. When you are ready to move one of our wonderful agents will be with you every step of the way both virtually and in person.  We follow social distancing regulations and wear masks, gloves and booties. 

Keep in mind that whether you are interested in buying a home or selling a home, a Realtor should represent you– this person is working for your benefit and will help you navigate through the buying or selling process. I have thirteen years in New Home Sales and seventeen years in General Real Estate sales! We have celebrated selling both New and Resale Homes for over thirty years…..
I am here to answer any questions you might have – just email or call me.
Thanks and make it a terrific day…………Robin