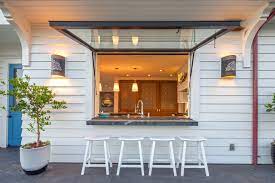 The Smith King Team is always looking to bring you interesting ideas of how to enjoy your house even more than you do today.  If you are thinking about remodeling a home or having one built,  consider how your floorplan allows you to entertain. We all know kitchens are likely to be gathering places for guests and families, plus great rooms or open areas can be designed to accommodate a certain flow between spaces.
Many homeowners love the idea of merging indoor and outdoor spaces as feature for entertaining. They may stack or sliding doors that merge the indoor and outdoor spaces, outdoor entertainment space that is great for parties. Some homeowners would like to blend the indoors and outdoors specifically attaching the indoor kitchen with the backyard experience.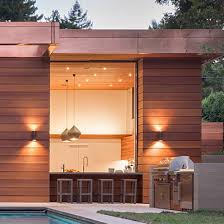 This is where a pass-through window a way to help merge the indoor and outdoor elements in your home. A few experts share tips and insights for what you should know if you're considering a pass-through window in your home.
In the valley, pass-through windows are usually part of a larger renovation where the homeowner merges a kitchen area to an outdoor wet bar or grilling space, specifically, he adds. The windows also add some ventilation and natural light to kitchens.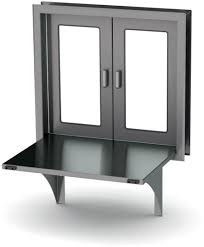 There are a few different types of pass-through windows — horizontal, vertical sliding windows and, for those who want to save space, foldable windows. There are also unique pass-throughs that can be pocketed inside a wall like a pocket door, added Brian Quick, a product manager for Andersen Windows. Andersen's MultiGlide pass-through window is a pocket option. Some windows come with electronic systems, too.
"The MultiGlide pass-through can be automated, opening your window with the touch of a button. If wall space is not available to pocket a MultiGlide pass-through, folding pass-throughs are a great option to maximize a clear opening, folding virtually out of sight," Quick added.
Pricing can range from hundreds of dollars for a small window to thousands of dollars for a custom one. It all depends on the overall scope of work, and electronics will add to the price as well.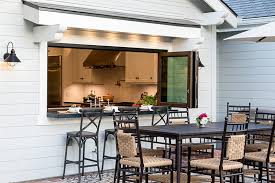 It's also important to work with a knowledgeable contractor who has experience in installing and giving guidance on how to choose a pass-through window.  Contact us at the Smith King Team for a list of rebuttable contractors.
Keep in mind that whether you are interested in buying a home or selling a home, a Realtor should represent you– this person is working for your benefit and will help you navigate through the buying or selling process. We have celebrated selling both New and Resale Homes for over thirty years…..
We are here to answer any questions you might have – just email jennifer@smithteamlasvegas.com
Thanks and make it a terrific day…………The Smith King Team