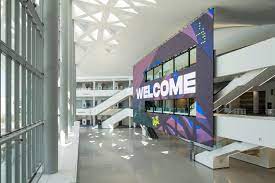 Las Vegas – always staying ahead of other destinations since the city embraces change. These changes expand on what the destination has to offer — including bolstering convention business. The Las Vegas Convention Center (LVCC) West Hall expansion does that and much more by welcoming a new age of business.
The expansion adds 1.4 million square feet, and the West Hall is a commitment to the clients who trust the LVCC to deliver the excellent amenities and world-class service they have come to expect — including holding the Global Biorisk Advisory Council (GBAC) STAR facility accreditation, considered the gold standard for safe facilities. The LVCC was the first facility in Nevada to achieve the accreditation.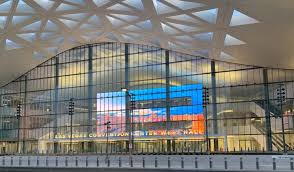 The expanded lobby includes the Lobby Spectacular screen, the largest digital experience in the U.S. convention and exhibits industry – offers an abundance of natural light, providing a striking first impression, while the 600,000 square feet of technologically advanced exhibit space, 328,000 square feet of column-free space and a stunning 14,000-square-foot outdoor terrace, let attendees meet freely, making it THE place to share visionary ideas. In addition to the exhibition space, the new area features 150,000 square feet of meeting room space, with the ability to create 80 breakout rooms.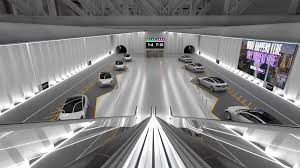 In addition to the magnificent West Hall , the Convention Center offers another visionary success for the destination. Elon Musk's innovative underground transportation system, the Las Vegas Convention Center Loop. This is another way Las Vegas is staying ahead with its first-of-its-kind transportation solution features three passenger stations connecting the existing LVCC space (North/Central/South halls) with the new West Hall.
The LVCC Loop is an exciting, quick and accessible way for attendees to travel across the 200-acre LVCC campus, taking just under two minutes from start to finish. The system and fleet of all-electric Tesla vehicles are designed to shuttle up to 4,400 riders per hour, per direction across the site through two-mile-long tunnels.
There are sure to be more conventions coming to the LVCC and a boost to the Las Vegas economy.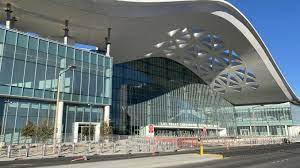 Keep in mind that whether you are interested in buying a home or selling a home, a Realtor should represent you– this person is working for your benefit and will help you navigate through the buying or selling process. We have celebrated selling both New and Resale Homes for over thirty years…..
We are here to answer any questions you might have – just email jennifer@smithteamlasvegas.com
Thanks and make it a terrific day…………The Smith King Team