If you want to stop renting and buy your own home in the Las Vegas Valley and have found single-family homes out of your price range, you should consider buying an attached home known as a townhome.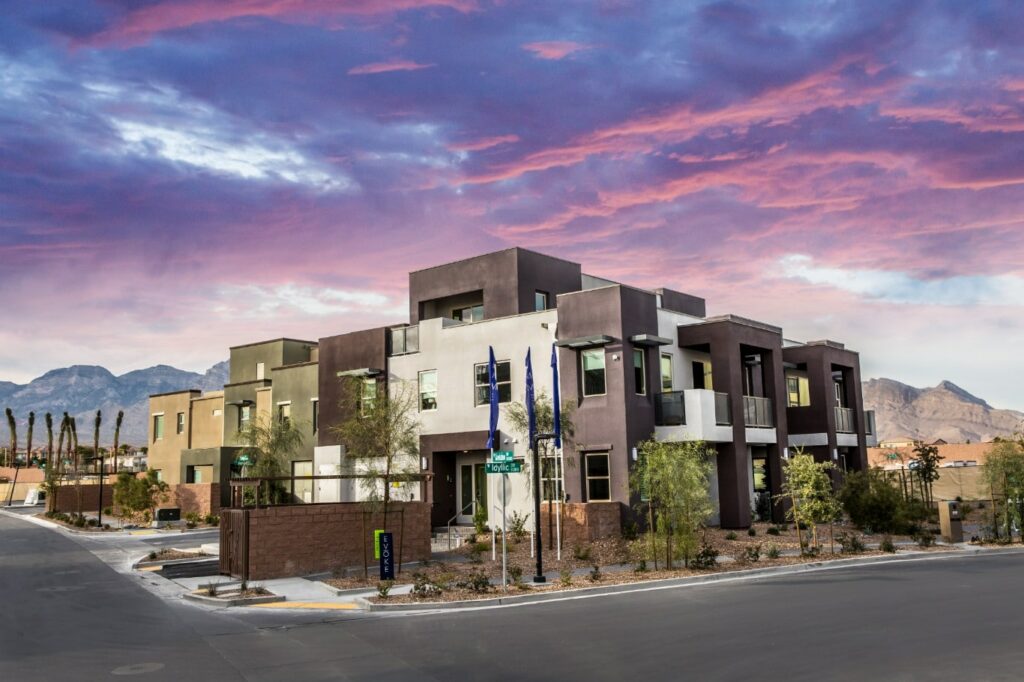 Las Vegas set a record in May when 29.1 percent of new-home sales were townhomes. This trend shows no sign of slowing as builders continue to pursue denser developments. Builders have developed more neighborhoods of townhomes since mortgage rates have risen and land has become very expensive.
Builders have become driven by affordability and are turning to townhomes to capture buyers in a marketplace for buyers that are priced out of single-family purchases. A push to construct two-story condo projects to go even higher in density is expected.
In the first six months of 2023, 23 percent of new homes sold were attached, aided by 29.1 percent in May and 25 percent in June. The 23 percent share will mark the highest over the past decade tracked by Home Builders Research, and it's on track for an all-time record, according to builders.
It's about affordability and lifestyle. Land is so expensive, but with town homes, builders can build more homes on the same amount of land. That makes the land cost per home lower and leads to a lower sales price.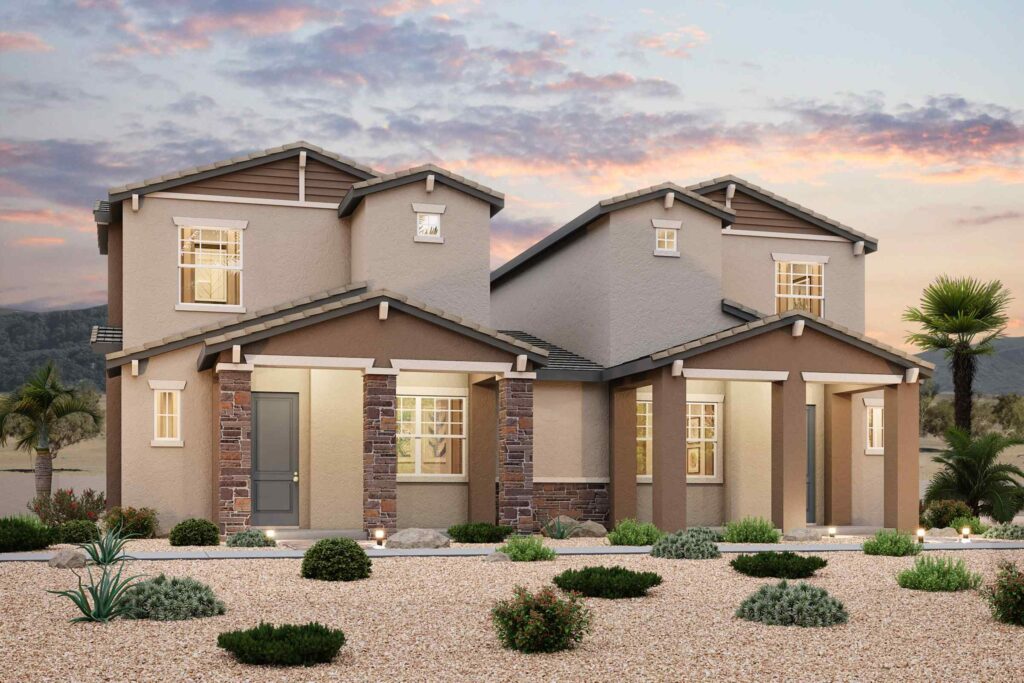 Besides the lower price, especially millennials buying their first home, they are attracted to the lifestyle and reduced maintenance costs. Empty nesters are attracted to townhomes as well.
The local government is working with builders to allow greater density to build more attached projects to deal with affordability. We have to keep going with density, density, density. That's what happened in every metropolitan area in the United States that grew.
Contact the Smith King Team if you are interested in purchasing a townhome or a single-family home in the Las Vegas Valley. You can reach us at 702-212-2099. We can help you with all your housing needs.
Keep in mind that whether you are interested in buying a home or selling a home, a realtor should represent you. This person is working for your benefit and will help you navigate through the buying or selling process. We have celebrated selling both new and resale homes for over thirty years.
We are here to answer any questions you might have; just email Jennifer at smithteamlasvegas.com.
Thanks, and make it a terrific day.