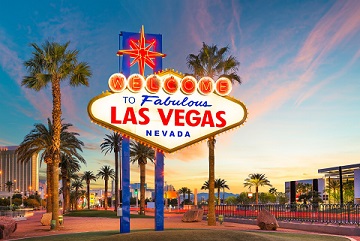 "When exactly would the U.S. ease the international travel restrictions for vaccinated flyers?" This was the first question that was asked by European carriers to Southern Nevada Tourism officials at an airline conference in Italy said Chris Jones, chief marketing officer for McCarran International Airport.
"The US' new travel policy that requires vaccination for foreign national travelers to the United States will begin on Nov 8. This announcement and date relate to both international air travel and land travel," Kevin Munoz, White House assistant press secretary, said on Twitter.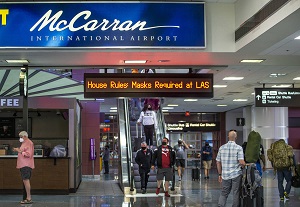 Now we have a confirmed date, Jones said, "is hugely important," as it allows the carriers to actually move forward with a firm plan in place and lets travelers finally book their flights. Billy Vassiliadis, a principal for Las Vegas-based R&R Partners, the advertising consultant for the Las Vegas Convention and Visitors Authority, said he expects foreign visitors to flock to Southern Nevada the same way domestic travelers did when restrictions were lifted by local government authorities.
The LVCVA first launched a comprehensive international initiative in 2008. Since then, international visitation to Las Vegas increased from 4 million people in 2008 to 6.7 million in 2017.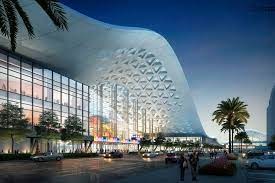 It's well documented that international travelers stay longer and spend more than most domestic travelers, but the volume of flights and passengers directly from foreign countries shows the potential impact of the new travel policies.
According to McCarran statistics, 3.8 million passengers arrived at Las Vegas' airport directly from foreign countries in 2019 with 27 different air carriers offering scheduled service sometime during the year. Eight more carriers offered a small number of charter flights.
Convention attendance has been hindered in the past three months by current travel restrictions with some shows clearly missing international representation.
The Consumer Technology Association, sponsors of CES, believe the lifting of restrictions will boost numbers at January's show with around a quarter of the attendees coming from foreign countries.
"CES 2022 registration kicked off just over a month ago and we already have tens of thousands registered for the show, with 25 percent of the registrants international," it said. "Vaccine's work, and we look forward to seeing you at CES 2022 in Las Vegas."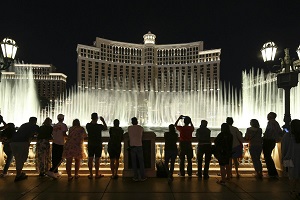 Keep in mind that whether you are interested in buying a home or selling a home, a Realtor should represent you– this person is working for your benefit and will help you navigate through the buying or selling process. We have celebrated selling both New and Resale Homes for over thirty years…..
We are here to answer any questions you might have – just email jennifer@smithteamlasvegas.com
Thanks and make it a terrific day…………The Smith King Team