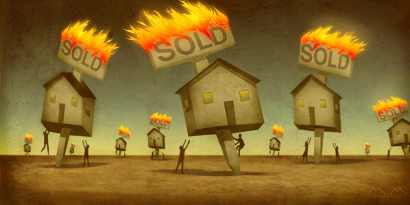 We are approaching the year 2022 and wonder will the housing market sustain the strength we have seen in 2021, or are we finally about to see a slow down?
The following is a high-level forecast of what experts think we should expect next year, based on the demand and the supply we are already seeing in today's data. There also will be highlights of which variables that should be watched for unexpected market shifts.
1. Demand will continue to be strong into 2022.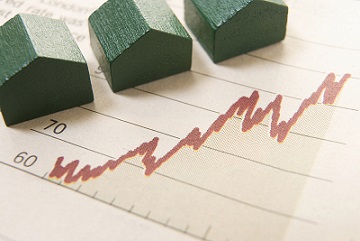 A major sign to look at for forecasting the strength of the housing market is days on market. At this time, the median number is 49 days on the market, which is not normal this time of year. A typical December would see market time at 85-100 days, so you can see that demand is staying elevated later in the year, which is a bullish sign for next year.
There was such demand from so many homebuyers earlier this year, it became a phenomenon called "immediate sales," especially in the Southern Nevada market. This is when offers happen more or less immediately after the home gets listed for sale. About 25% of properties are going into contract have been 'immediate sales.'
Southern Nevada's housing market heated up this year with rapid sales and record prices, thanks largely to rock-bottom mortgage rates that have let buyers stretch their budgets.
Las Vegas has also seen a higher-than-usual tally of out-of-state buyers, including from more expensive markets, as people sought more space amid widespread work-from-home arrangements. Overall, buyers have showered properties with offers and routinely paid over the asking price, and median sales prices have been setting all-time highs practically every month.
2. Low inventory will continue to be a major issue.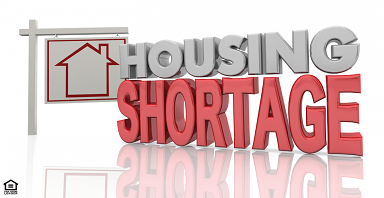 Inventory is still at record low levels, currently at just over 350,000 single-family homes nation-wide on the market.
At this point, it looks like the end of the year there will be just under 300,000 single-family homes for sale. If we get lucky, we might start getting greater inventory in the housing market in February. Hopefully that will begin to start climbing and be at a more normal curve next year. Unfortunately still quite away from a normal level, with no indication that we'll return to our usual million homes anytime soon.
3. Home prices will remain high into 2022.
With demand showing no signs of cooling and record-low inventory, we should expect home prices to remain high into next year. The median home price for single family homes this week is $375,000 nationwide, which is about 10% higher than last year and where we are likely to end the year.
Las Vegas' housing market heated up last month during a typically slower time of year as sales climbed and prices, yet again, set a new all-time high.
The median sales price of previously owned single-family homes — the bulk of the market — was $420,000 in November. That was up 2.4 percent, or $10,000, from the previous record set in October, and 21.7 percent from November of last year, according to a Tuesday report from trade association Las Vegas Realtors.
Keep in mind that whether you are interested in buying a home or selling a home, a Realtor should represent you– this person is working for your benefit and will help you navigate through the buying or selling process. We have celebrated selling both New and Resale Homes for over thirty years…..
We are here to answer any questions you might have – just email jennifer@smithteamlasvegas.com
Thanks and make it a terrific day…………The Smith King Team