The Las Vegas Realtors (LVR) released a report showing local home prices are continuing a record run and lower inventory despite the pandemic.
Now, Governor Sisolak is allowing open houses and there is potential for more activity, both with more homes coming on the market and more potential buyers looking. Of course, the mortgage rates hovering around an all time low is fueling buyer interest.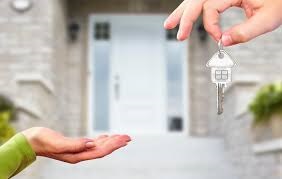 Basically, the Las Vegas housing market has been thriving in 2020. The median home price in Las Vegas for September was around $339,000, which means a trend of growth of 5.1 percent, year-over-year.
Why has this been such a peculiar year for the housing market, and why is the Las Vegas housing market thriving? Is there something unique about the Las Vegas community? The following are some answers to these questions:
Why this year has been interesting for the housing market? An economic meltdown in the financial markets with mortgage rates at an all-time low. No one knows where 2020 will finish — least of all in the housing market.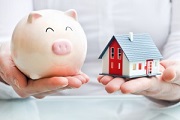 However, supply and demand still reign supreme. In a hot housing market, like here in Las Vegas, COVID hasn't smashed housing prices because there are still enough people looking and few enough selling.
Why updating your home will make you more money? If you want to take advantage of a hot market to sell in Las Vegas, that is a really good idea plus you can potentially lock in great interest rates when you acquire a new home mortgage. You'll also know that you'll be selling when prices favor the seller.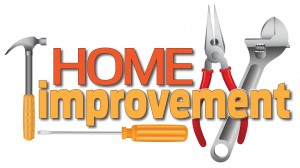 If you are selling your home, update your home with a few changes. It seems everyone is watching HGTV (since they are home more) and they are getting educated. The Smith King Team can help you get your home ready to sell for top price just by changing a few things in your home.
Cosmetic changes are important. You don't have to tear out your walls to make an important update to your home. With the Las Vegas housing market as hot as it is, you simply have to make your house appealing—even if that means making basic cosmetic updates.
What home sellers can do to sell at top dollar. Buyers love certain renovations. Let's say you wanted to update your kitchen. You might have two reasons for doing so. First, because you love a great kitchen, too. Second, because homebuyers love kitchens as well. In 2019, 35 percent of kitchen remodels enlarged the kitchen, showing that these rooms are becoming more central to our daily lives. When you sell in a hot market, it's important to give the people what they want.
Covering minor renovations and repairs can lead to more attractive deals for the sellers. At the Smith King Team we have contractors that we bring in to for minor repair work..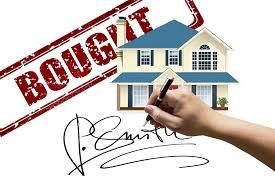 It's not always easy to know that you're selling at the right time. But even given what we've seen in 2020, it's clear that Las Vegas's housing market is thriving — and that you can take advantage of it. This might be the best decision you have ever made.
Keep in mind that whether you are interested in buying a home or selling a home, a Realtor should represent you– this person is working for your benefit and will help you navigate through the buying or selling process. I have thirteen years in New Home Sales and seventeen years in General Real Estate sales! We have celebrated selling both New and Resale Homes for over thirty years…..
I am here to answer any questions you might have – just email or call me.
Thanks and make it a terrific day…………Robin