Every year, most of us make a resolution to live a healthier lifestyle and get fit. Residents of Summerlin, the master-planned community located on the western edge of the Las Vegas Valley, have many opportunities to stay active, with the community's plentiful recreational amenities.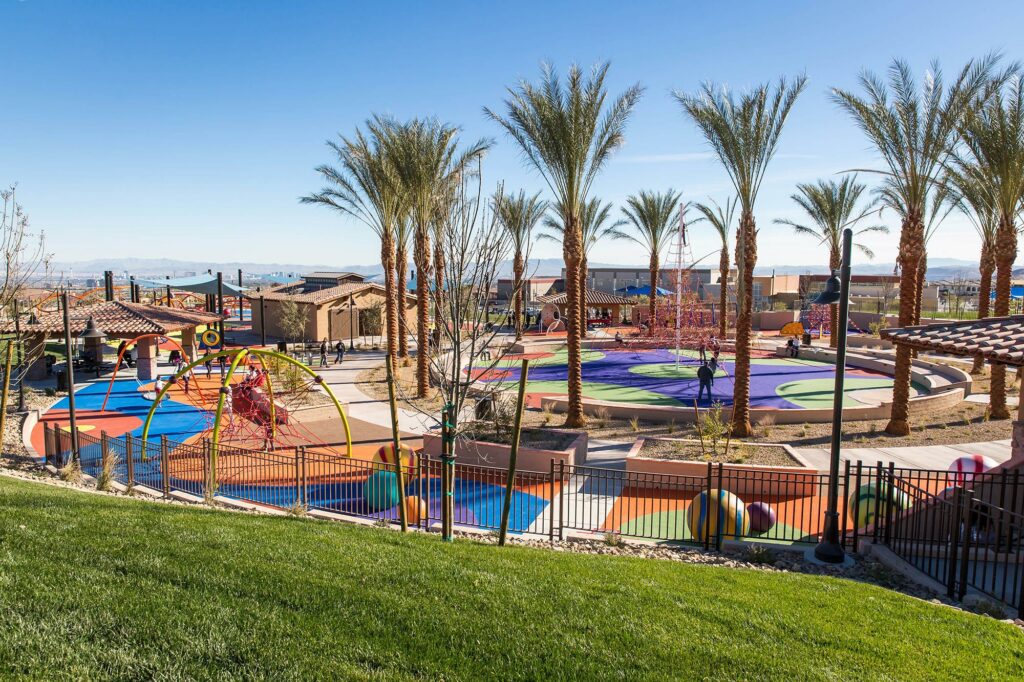 The amenities in Summerlin include more than 200 miles of the award-winning Summerlin Trail System for walkers and joggers; 300-plus parks of all sizes that are home to tennis and pickleball courts, basketball courts, baseball and softball fields, and playgrounds; five community swimming pools; 10 public and private golf courses; and access to Red Rock Canyon National Conservation Area, a world-class rock-climbing and hiking destination that is also one of the valley's most popular cycling spots.
The master plan was designed to encourage and accommodate an active, healthy lifestyle. In addition to outdoor amenities, Summerlin has community centers that offer group fitness classes, including Pilates, weight training, and martial arts, year-round.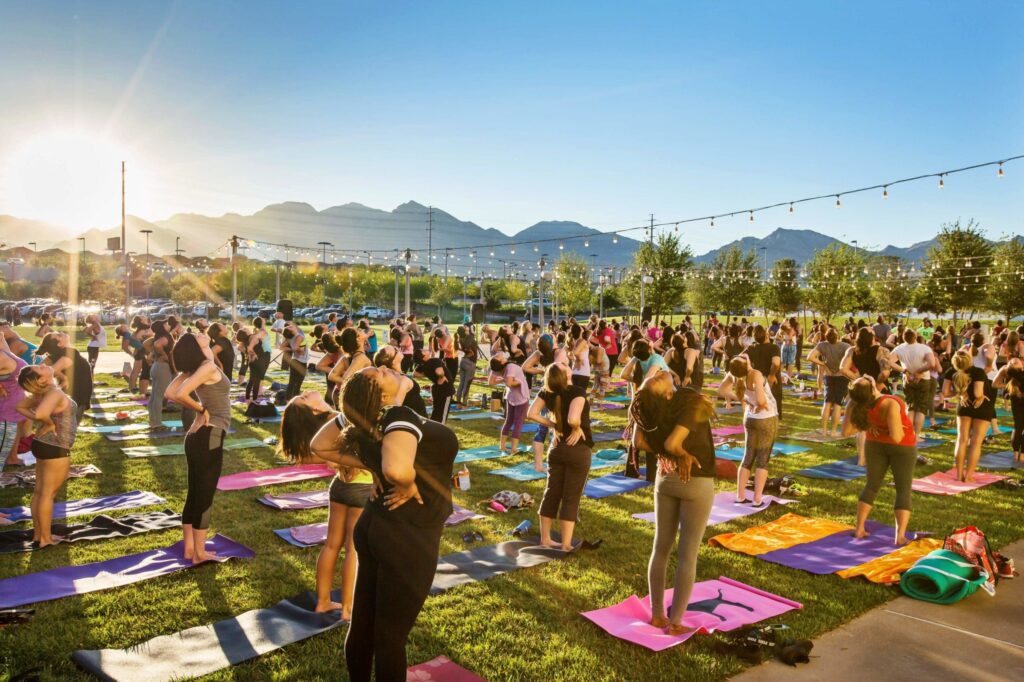 Summerlin also offers special events aimed toward healthy activities, including the Tour de Summerlin: an annual cycling event that offers 40-, 60-, and 80-mile courses through the scenic community and nearby conservation area. 
Downtown Summerlin is home to multiple fitness facilities, including Lifetime Athletic, a world-class athletic club, with Pure Barre, TruFusion, and Dance Dynamics. Plus Fitness on the Lawn takes place regularly when weather permits, drawing fitness enthusiasts of all ages. There is also Fit4Mom Las Vegas, which offers outdoor classes on The Lawn at Downtown Summerlin each week.
The Summerlin Trail System is comprised of four types of trails and is the most popular amenity. Spanning more than 200 miles, the Summerlin Trail connects neighborhoods and villages and provides children with safe passageways to school. It also provides miles of uninterrupted scenery for jogging, walking, strolling, and cycling.
The four communities' outdoor pools are closed during the winter; however, the Indoor Aquatic Center at Faiss Park is open year-round. The Arbors Tennis &Play Park offers year-round tennis lessons and leagues. With the number of parks with ballfields in Summerlin, youth and adult baseball, softball, and T-ball leagues are abundant.
Finally, golf is yet another sport for which the community of Summerlin is known. Summerlin is home to Nevada's only two Tournament Players Club courses: TPC Summerlin and TPC Las Vegas. Other popular courses include the Jack Nicklaus-designed Bear's Best in The Ridges and two courses at Red Rock Country Club designed by Arnold Palmer. With a variety of courses for all skill levels, there is a golf course in Summerlin for just about everyone.
Keep in mind that whether you are interested in buying or selling a home, a Realtor should represent you– this person is working for your benefit and will help you navigate through the buying or selling process. We have celebrated selling both New and Resale Homes for over thirty years.
We are here to answer any questions you might have; just email jennifer@smithteamlasvegas.com
Thanks, and make it a terrific day.