The luxury market has been busy and getting top dollar for sales.  Mark Wahlberg (actor) and Jim Murren(former CEO of MGM)  have been associated with three of the top luxury real estate transactions in August and September.
Wahlberg sold his Summit Club bungalow for $16.65 million at the end of September. The sale of an existing Summit Club home on Aug. 31 for $21.25 million the highest-priced sale for this year so far, was purchased by Wahlberg according to public records and confirmed by an area luxury Realtor not involved in the transaction.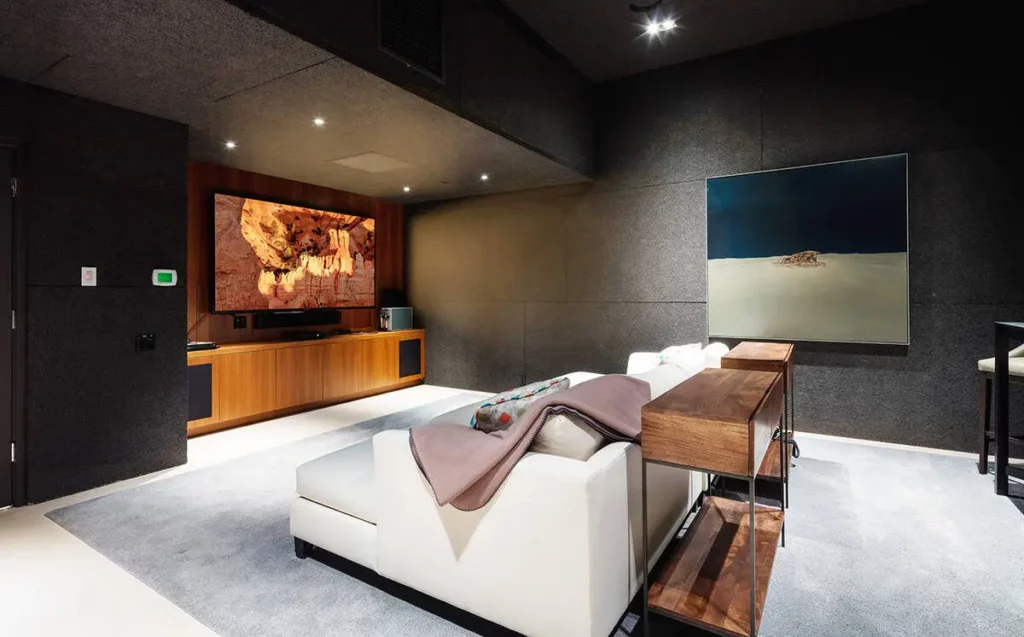 The reason for his buying and selling and buying another home in the Summit Club is really simple. Wahlberg said when the family decided to move to Las Vegas they wanted to be here before the school year started. The first home was a temporary place to live, and now they are in a bigger home. Wahlberg's new home measures 8,419 square feet with six bedrooms, eight baths, and a three-car garage. It sits on 0.65 acres and has a swimming pool. The two-story home was built in 2022. No pictures of the new home have been released, which id customary for homes in this price range.
Wahlberg paid $15.6 million for 2.5 acres on which to build a luxury mansion before he bought the bungalow. That construction has yet to start, and it isn't known what his plans are for that project.
The Summit Club is known for being private and very secure. The kind of people that live there and is not just because they can afford it but because it's a certain lifestyle
Jim Murren's home in The Ridges in Summerlin was listed for $17.75 million, and sold for $15.95 million The buyer is Outrageous Vegas LLC, according to public records.
The home on Painted Feather Way, built in 2009 and sits on 1.47 acres, measures 12,991 square feet with five bedrooms and eight baths. It has been said that is home is one of the most exceptional architectural estates in Southern Nevada. It is located at the base of Red Rock Canyon.
Designed by architecture firm Marmol Radziner, builder Jack Raftery, and artist James Turrell. It has views of the Strip and desert skyline and showcases the integration of art and design.
The home composition consists entirely of glass, steel, and concrete, with bamboo and pine trees seamlessly incorporated into the living spaces, which creates an exceptional indoor-outdoor living experience. There are floor-to-ceiling glass walls in almost every room, providing unobstructed views of the golf course, city lights, and surrounding mountains.
The main house includes four-bedroom suites, and there is a detached one-bedroom guest casita and eight baths in total.
The property's "Skyspace" by James Turrell is an art installation that plays on space and light and is one of just a few residential installations from the artist in the world. It is an immersive art and sensory experience, capturing the natural light of the rising and setting sun, and combining that with a sophisticated pattern of lights inside the structure. It creates the illusion through its lighting that you are floating through space. It is a truly transformative experience.
The estate features several luxury amenities including an elevator, underground half basketball court, fitness room, dedicated office space, in-home movie theater, and expansive wine cellar. The primary suite features a modern bath with a centered oversized tub. The suite's outdoor amenities include a private terrace with a Zen garden, Jacuzzi, and cold plunge.
At the center of the home is the kitchen which is surrounded by floor-to-ceiling windows and equipped with professional-grade appliances. A detached formal dining room appears as if it is suspended over the edge of the property and features three completely glass-enclosed walls.
The courtyard has a resort-style patio, outdoor kitchen, advanced surround-sound audio system, and a pool that overlooks the Bear's Best Las Vegas golf course.
Keep in mind that whether you are interested in buying a home or selling a home, a Realtor should represent you– this person is working for your benefit and will help you navigate through the buying or selling process. We have celebrated selling both New and Resale Homes for over thirty years…..
We are here to answer any questions you might have – just email robin@smithteamlasvegas.com
Thanks and make it a terrific day…………The Smith King Team