We all know that Formula 1 racing is coming to Las Vegas this coming November 16–18. The Formula One Las Vegas Grand Prix paddock building is set to be completed a month before the race kicks off.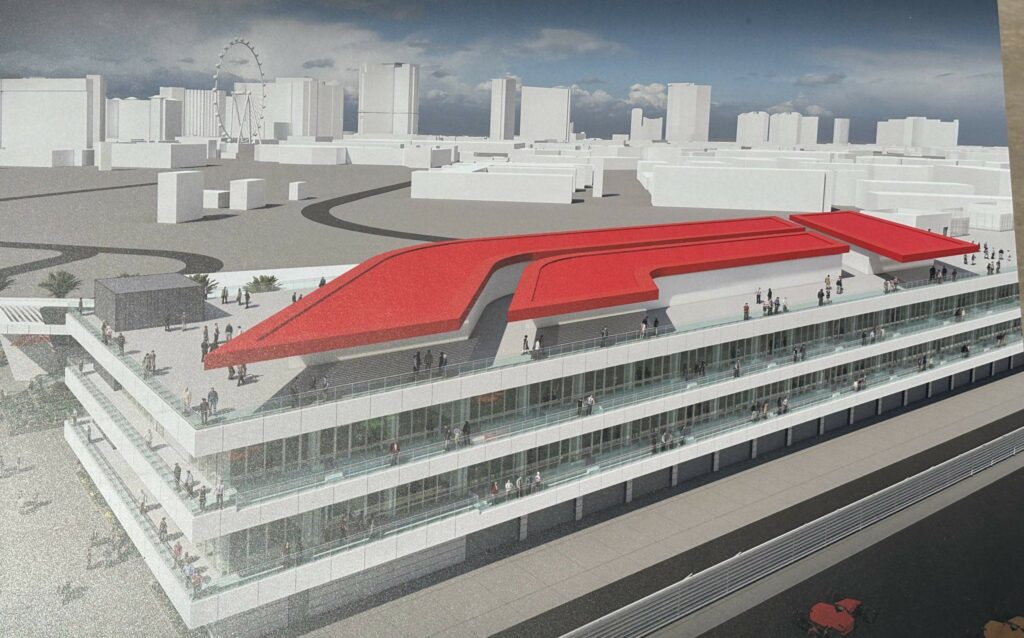 The plan calls for the 300,000-square-foot paddock structure to be completed around the beginning of October, according to Terry Miller of Miller Project Management, considered to be leading the construction of the paddock building. Miller stated that they are on schedule and should be completed at the end of September to move in the first of October.
Formula One is the highest class of international racing for open-wheel single-seater formula racing cars sanctioned by the Fédération Internationale de l'Automobile. F1's parent company, Liberty Media, is spending about $500 million on the paddock site, building and land purchases included.
This structure will have four levels and be 1,000 feet long and 100 feet wide. It will be the main hub of race activity. The race's start/finish line, driver pits, grandstands, and luxury spectator areas will be included in and around the site.
The paddock building is the only permanent structure, everything else is temporary.
To ensure the structure is completed on time, crews are working around the clock.
The skeleton of the structure is quickly being constructed, with the installation of the first building panels slated to begin this week.
The paddock building itself has been topped out, so it is now in a position to do all of the interior work, which you would anticipate for a building of this magnitude.
Keep in mind that whether you are interested in buying a home or selling a home, a Realtor should represent you– this person is working for your benefit and will help you navigate through the buying or selling process. We have celebrated selling both New and Resale Homes for over thirty years.
We are here to answer any questions you might have – just email jennifer@smithteamlasvegas.com
Thanks, and make it a terrific day. The Smith King Team