Things are looking up in the Las Vegas luxury high-rise condo market.
Las Vegas' high-rise market saw two $8 million penthouse sales in the first quarter of 2023.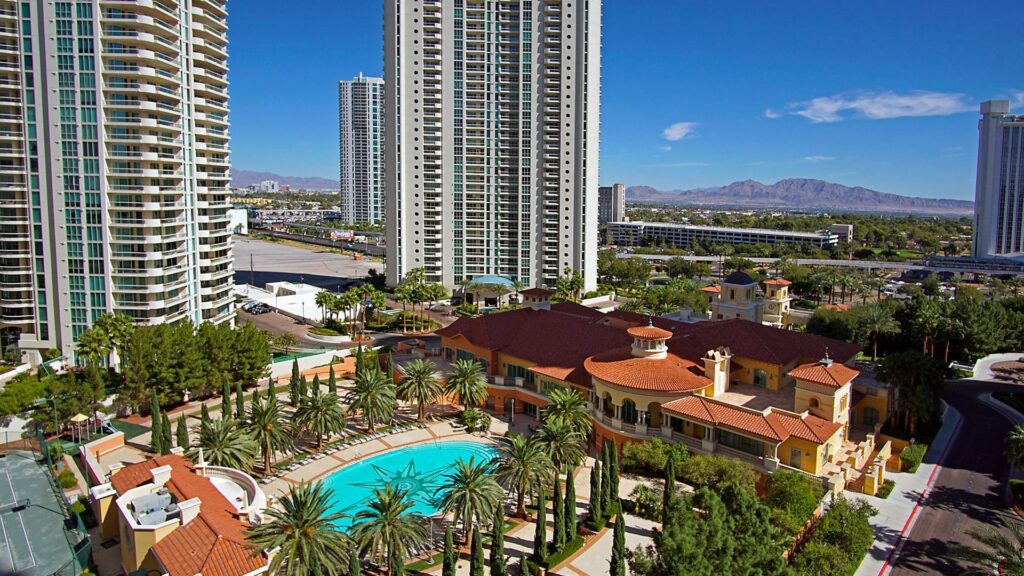 There were 289 high-rise condos in various areas of the city on the market at the beginning of the second quarter, with an average price of $965,957, or $621 per square foot, according to Applied Analysis.
The first of the $8 million sales is a two-story spectacular penthouse at Turnberry Place, measuring 6,401 square feet and offering wonderful views of the Strip and downtown. It contains four bedrooms, an office, six bathrooms, and multiple entertaining areas. On the roof deck, there is a fire pit and barbecue area, as well as a lap pool and jacuzzi.
The other $8 million condo on the 42nd floor of the prestigious Waldorf Astoria sold off the market in April without being listed. It measures 3,922 square feet and has three bedrooms.
Condo-hotel MGM Signature had the most sales with 38, followed by Trump Las Vegas with 16. There were 13 sales at Panorama Towers, 12 sales at Turnberry Place, 11 sales at Condo-Hotel Palms Place, and 10 sales at Turnberry Towers.
The average price at MGM Signature was $372,750, while at Trump Las Vegas, it was $293,688. At Turnberry Place, the average sales price was $1.73 million, or $567 per square foot.
There were three sales at One Queensridge Place, averaging $2.85 million and $726 per square foot. Eight sales were recorded at the Waldorf Astoria, with an average price of $2.13 million, or $1,222 per square foot.
A sale of $2.04 million, or $580 per square foot, was made at Park Towers.
Keep in mind that whether you are interested in buying or selling a home, a Realtor should represent you. This person is working for your benefit and will help you navigate through the buying or selling process. We have celebrated selling both new and resale homes for over thirty years.
We are here to answer any questions you might have; just email Jennifer at jennifer@smithteamlasvegas.com.
Thanks, and make it a terrific day.